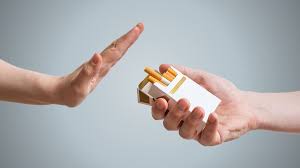 The cancer variant with the highest level of smokers is lung cancer at about 25 percent, that's according to a study by The Irish Cancer Society.
The group says cancer patients who currently smoke have significantly increased mortality and that current smoking rates are higher in males, in particular those aged in their fifties.
Meanwhile, The Sunday Times reports smoking among cancer patients is on the rise, despite the wider population's smoking levels going down.
Dr Paul Kavanagh, a specialist in public health medicine with the HSE, says stopping smoking is the best way to avoid cancer.