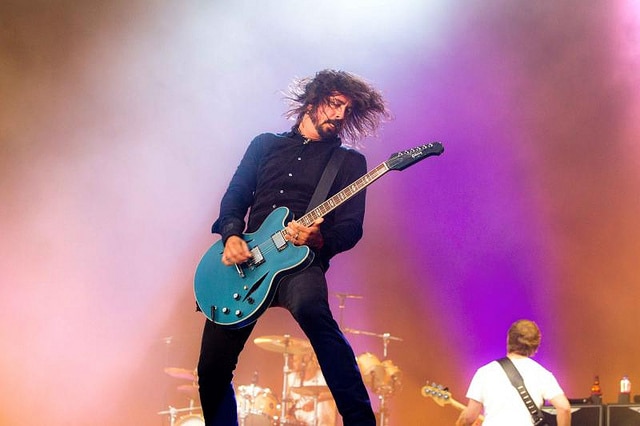 1,000 people have gotten together to cover a Foo Fighters song. A recent You Tube video shows 1,000 people covering the new track by Foo Fighters 'Saint Cecila'.
The video features people from all over the world covering the track, which was set up the by the You Tube channel Rockin' 1000. Each fan recorded themselves playing the song and then the audio and footage was put together to make one group performance of the track.
'Saint Cecilia' is off the EP of the same name by Foo Fighters which was released back in November. The EP was teased for a number of weeks with a countdown clock on their website.
The same group Rockin' 1000 were the ones that organised the live performance of 'Learn to Fly' by over 1000 different musicians. The group who are based in Cesena, Italy made the video to get the band to play in their hometown.
Dave Grohl saw the video and responded to them in a video which showed him speaking Italian. He thanked them for the video and their support. Sure enough the band played a show in Cesena later in the year on their European tour.
You can watch the fans cover of the new track from Foo Fighters 'Saint Cecilia' down below.
Photo Credit: Ben Houdijk