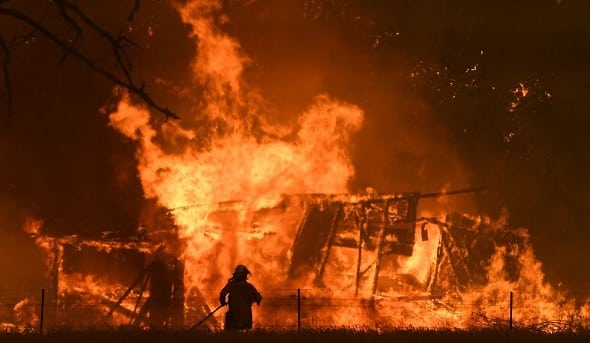 18 people are now known to have died as mass evacuations get underway on Australia's east coast.
Military ships and helicopters are rescuing tens of thousands of people who are trapped by wildfires.
Residents and tourists are being told to leave Australia's east coast – with wildfires expected to get worse this weekend.
The military is helping with evacuations in areas where electricity and water have been cut off.
A "tourist leave zone" has been established in New South Wales, and some areas are seeing long queues for petrol and food.
Local fire commissioner Shane Fitzsimmons says the forecast for Saturday is worrying:
Prime Minister Scott Morrison says it's important to ensure emergency services have the support they need:
Four thousand people have been forced to shelter on a beach in the town Mallacoota which has been plunged into darkness.
The number of confirmed dead has risen to 18, with a similar number missing.
Wildfires in Australia killed 1 person and destroyed 180+ homes over the weekend, destroying an entire town.

The unprecedented fires have:
▪️ Burned over 9M acres
▪️ Killed 9 people
▪️ Destroyed 950 homes pic.twitter.com/d4dXKdk469

— AJ+ (@ajplus) December 23, 2019