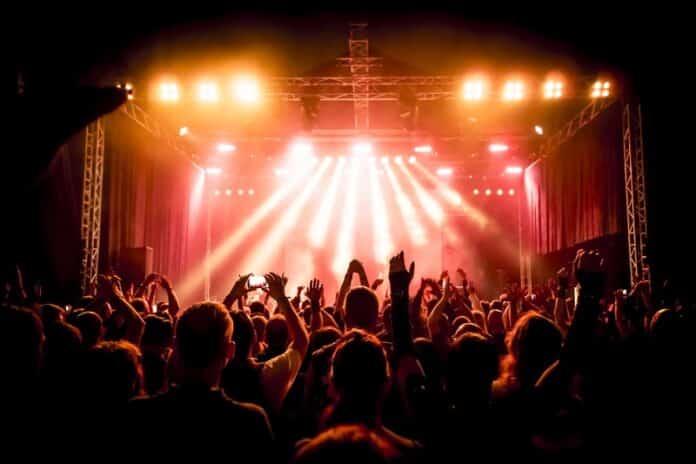 20,000 concert revellers enjoyed themselves in New Zealand last weekend without any social distancing measures in place.
Six60, a band from New Zealand kicked off their summer tour at the birthplace of New Zealand in Waitangi.
The concert is said to be the biggest one of the pandemic, with thousands of people packed together and with no masks, it is reminiscent of old times.
Due to its isolated nature, New Zealand has been able to implement a zero Covid policy. The country currently has 80 active cases and since the pandemic started has only recorded 2,262 cases and 25 deaths.
New Zealand celebrated New Years in normal style with many people attending festivals around the country. You can check out Radio Nova's report here.
Since the pandemic started, thousands of concerts have been cancelled or postponed around the world.
However, some concerts have taken place. The Sturgis rally in America, which is the mecca for bikers saw former WWE and current AEW wrestler Chris Jericho perform with his band Fozzy. The band and the wrestler were heavily criticised for their performance as around 250,000 coronavirus cases were linked to the rally.
With it being summer time in in the southern hemisphere, many concerts and festivals are set to take place in New Zealand.
A news company in New Zealand called stuff.co.nz reviewed Six60's concert and the words Covid or pandemic did not appear once.
According to their review, "A crowd spanning all ages and backgrounds yelling 'I'm telling you, telling you, telling you, I won't give it up' couldn't have been a more felicitous occurrence. It was a truly fitting example of Kiwi fans' unwavering support for one of the country's most successful bands."
In the northern hemisphere, millions of people are eagerly awaiting the return of live music.
Studies conducted in Germany have shown that music venues pose a low threat of transmitting Covid-19 while Primavera Festival have held successful trials of outdoor concerts with no social distancing measures put in place. Check out our story on these developments here.