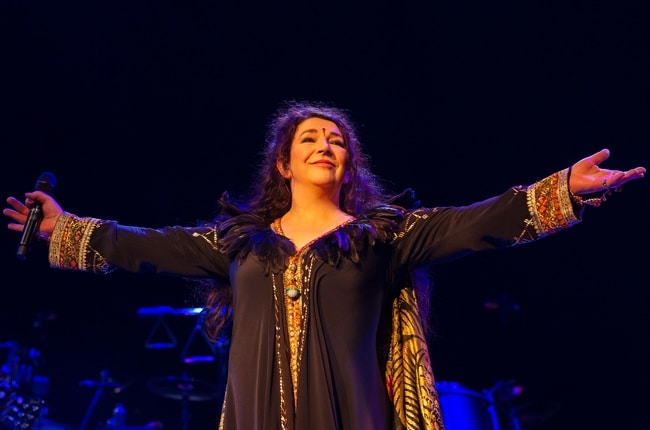 Kate Bush will pay tribute to Emily Brontë with a new literary piece, which marks 40 years since the singer's landmark song, 'Wuthering Heights'.
Released in 1978, 'Wuthering Heights' was inspired by Brontë's novel of the same title. The fact that Bush and the third-eldest Brontë sister share a birthday on July 30th was an inspirational coincidence.
The singer has now been commissioned, alongside poet laureate Carol Ann Duffy, novelist Jeanette Winterson and Scottish national poet Jackie Kay to write either poetry or prose about one of the Brontë sisters for an inscription.
The work is being commissioned by Bradford literature festival. The writing will then be engraved on stones and placed across the route between the sisters' birthplace. That's between Thornton and the Brontë family home in Haworth, Yorkshire. The stones will be unveiled this July.
Speaking of the project, Bush said, 'Each sister being remembered by a stone in the enigmatic landscape where they lived and worked is a striking idea. Emily only wrote the one novel, an extraordinary work of art that has truly left its mark. To be asked to write a piece for Emily's stone is an honour and, in a way, a chance to say thank you to her.'
In a statement, festival director Syima Aslam said , 'We felt that Kate would be a great person to write about Emily Bronte. She's such an icon and so much of her work references literature, so it felt like she would be the perfect person to respond to Emily and write something for the stone'.