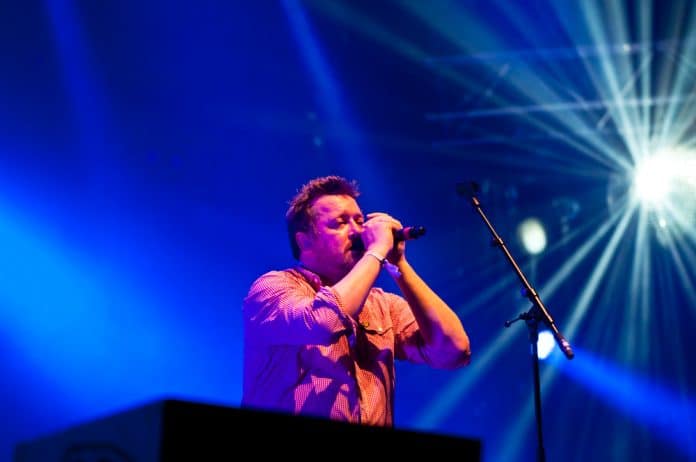 As Elbow prepares to take to stage on Saturday night we have found five things you didn't know about the band and well some of them are absolutely hilarious.
The Mancunians will be gracing the 3Arena on Saturday, February 24th and here's where you can catch your low down on the lads.
Watch never-before-seen Soup Collective footage from the elbow archive.
Discover elbow's catalogue and build your own elbow playlist here: https://t.co/DQzJLz1nL9
elbow's UK & EU tour gets underway in Dublin this Saturday. Tix on sale: https://t.co/5yuTMYL6IS pic.twitter.com/ABWqpUkAj1

— elbow (@Elbow) February 20, 2018
1. Guy Garvey danced with a naked stage invader in 2017 during their show in Bristol while they were only two songs into their set!
2. It took Elbow one decade to break the mainstream which happened with their critically acclaimed The Seldom Seen Kid in 2008.
3. Garvey has a 'worker bee' tattoo to symbolise the enduring spirit of Manchester in the wake of the terror attack at an Ariana Grande concert which stunned the city.
4. Piccadilly Record Shop at Oldham Street was the first shop to sell Elbow records and according to the band it's still the best music store in the city.
5. The Temple Of Convenience bar is an old converted Victorian underground toilet. It's the band's favourite and their single 'Grounds For Divorce' is based on it… 'There's a hole in my neighbourhood down which of late I cannot help but fall…'