First mooted in 2012 it appears that Dublin will have segregated cycle lanes along the north and south quays of the river Liffey.
Proposals by the National Transport Authority for a Liffey cycle route recommend brand new sections of boardwalk for parts of the route.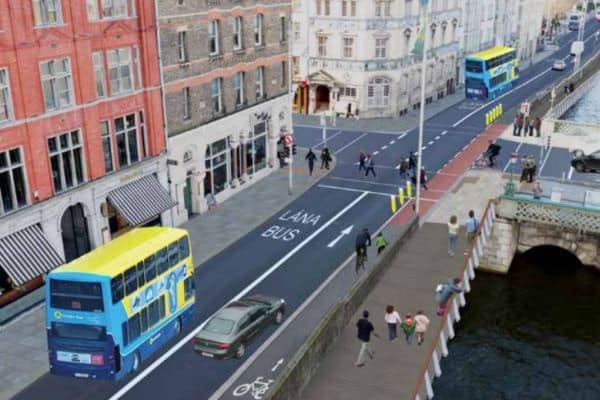 Altogether the proposals would make room for almost 5k of continuous cycle lanes between Heuston Station and the Tom Clarke East Link bridge.
It follows a long-running row over how best to fit cars, buses, cyclists and pedestrians all in the one space.
The design plan reveals that there will be boardwalk and footpath facilities for pedestrians, separated continuous bus lanes, as well as a general traffic lane.
The 2km western section will be located on the building side of traffic lanes.
The 1.2km central section the route will be on the river side of the traffic lanes.
The final 1.8km stretch of the route through the Docklands is proposed to consist of a two-way cycle track alongside the river on both sides.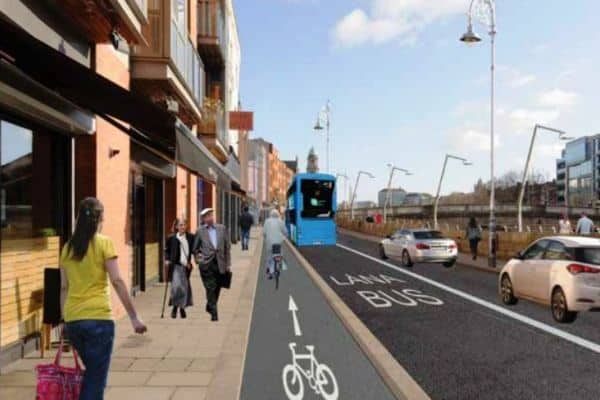 A statement from the Dublin Cycling Campaign said the Liffey Cycle Route "will be a great boost to cyclists, pedestrians and bus users".
"Dublin Cycling Campaign have been actively campaigning for this iconic route for many years. It is now wonderful now to see a potentially acceptable design proposal at this stage which has something for all route users." And all for a princely €20m.