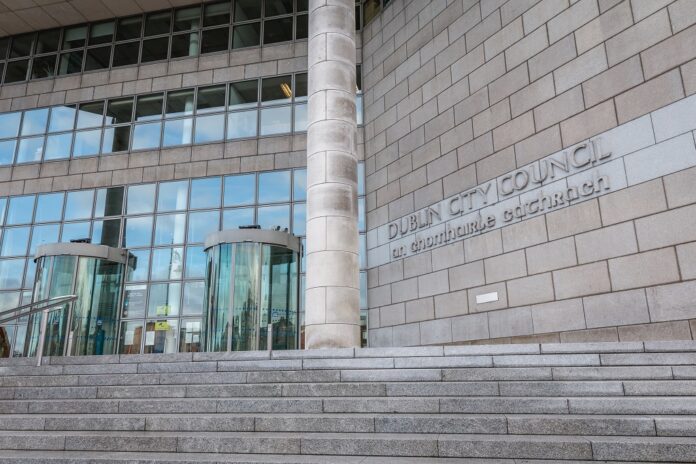 The State's Land Development Agency (LDA) has announced plans for the development of 700 cost rental and social housing homes at the St Teresa's Gardens site on Donore Avenue in Dublin 8. The Dublin City Council flats complex, built in the 1960s, is one of Dublin's biggest council housing schemes.
Many of the flats in St Teresa's Gardens were not fit for purpose and the site had been earmarked for regeneration since 2005. The sites adjacent, the Bailey Gibson and former Player Wills cigarette factory sites, were both to be part of massive private-council hosuing and leisure development back in 2005. The plans were shelved, however, in 2009 when the property market took a nosedive.
New housing is almost complete on one part of the council-owned site. Most of the old St Teresa's Gardens blocks have been demolished and cleared – the residents rehoused in council housing in the general area. The 700-unit LDA scheme will be in addition to the social housing already built.
It's envisaged that the new housing will be 70% cost-rental and 30% social housing. Te two huge sites surrounding the DCC owned site, Bailey Gibson and Player Wills are now owned by US property giant Hines. The whole project, including private and publicly-owned land, will be one of the city centre's biggest residential schemes. Residents of the area, which is bound by The Tenters, Cork Street and the South Circular Road, have been involved in the various plans put forward for the area over the years. The Coombe Women's Hospital backs onto the site.
There have been disputes over the density of proposed housing and the lack of green space and sports facilities in the area. Local hurling club, Kevin's has been campaigning to have grounds on the site. The club, established in the early part of the 20th century, has its official club house on Donore Avenue, opposite the entrance to St Teresa's Gardens.  Although the club has a huge number of members in the area, it has never had its own sports facilities.