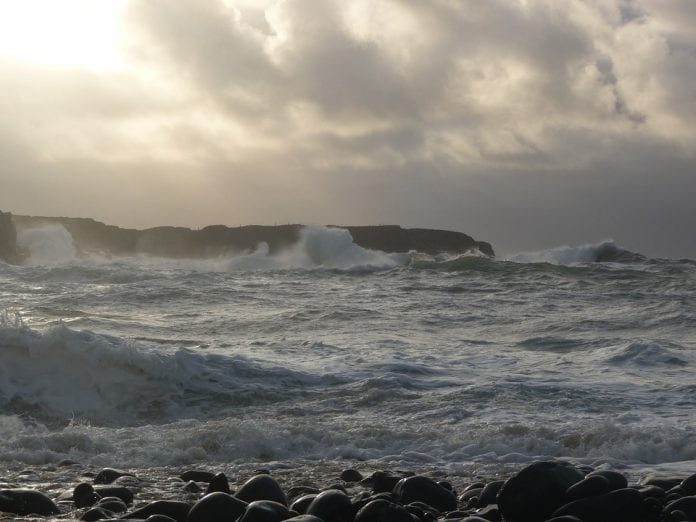 Coastal areas of the country have been affected by flooding and strong winds following Storm Brian.
A weather warning remains in place as the country continues to be lashed with strong winds and heavy rain. It's been less than a week since ex-Hurricane Ophelia ravaged the country.
Waterford and Wexford have now been downgraded from an orange wind warning, although it still remains in place for 5 coastal counties until 10pm with high winds expected throughout the afternoon.
Emergency crews in Limerick have been responding to flooding after the River Shannon overflowed. Met Éireann office has reported that it will be extremely windy in the south and west with storm conditions around the coast.
Earlier, a group of young sailors were at the centre of a rescue in Dun Laoghaire Harbour today. Dun Laoghaire Coast Guard and the RNLI came to the youngsters' assistance when the sea turned stormy shortly after they entered the water around midday.The Coast Guard says all of the young people have been accounted for.
Meanwhile, the ESB have confirmed power has been restored to North Dublin, Drogheda and Dundalk following Storm Ophelia. Crews restored power to 8 thousand homes and businesses yesterday with work continuing to re-connect the 22 thousand customers still without electricity.