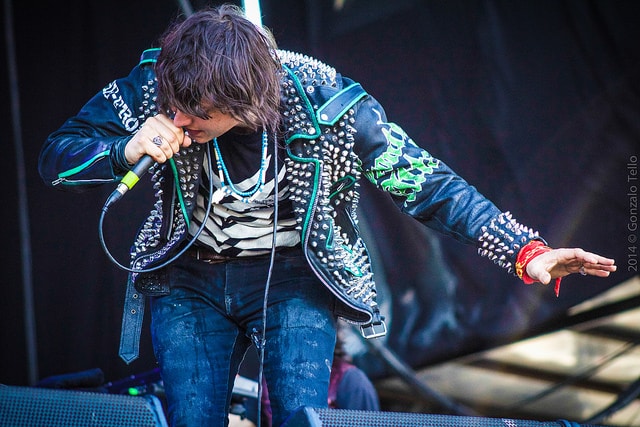 The Strokes are offering a special Christmas bundle gift on their official website, but there is a mysterious twist involved.
So far the offer has gone down as a tremendous hit with fans of the New York five-piece, causing loading issues with the band's website.
The online store is selling t-shirts, a very cosy looking beanie and a vinyl boxset of the group's past five albums.
The website reads: "It's getting close to the holidays, so we've got some online store action for ya. We found some more of these beanies in the basement at Castle Strokes. Check 'em out before it gets cold. And if you've ever been tempted to buy all five records on vinyl, together… "
But here is where things get interesting, the Strokes are also offering a mystery gift that'll be a complete roll of the dice. they might send you something amazing or terrible, i guess it depends on whether you've been naughty or nice.
They cryptically write: "Who doesn't love a surprise? Not you, that's who. You don't know exactly what you'll get until it arrives…muahaha."
If you want to risk it, go reserve your very own secret present here.