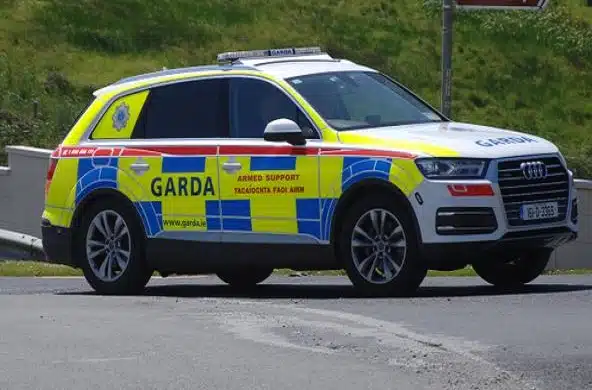 Aaron Brady has been found guilty of taking part in an armed robbery at a credit union in Co. Louth seven years ago.
The 29-year-old from Crossmaglen, Co. Armagh is also on trial for the alleged murder of Detective Garda Adrian Donohoe during the same robbery.
Detective Garda Adrian Donohoe was shot dead while providing an armed escort outside Lordship Credit Union in Co. Louth on Jan 25th 2013.
The prosecution claims Aaron Brady was the man who pulled the trigger.
Mr. Brady denied any involvement in the robbery, or the murder of Det Donohoe, claiming he was engaged in illegal fuel laundering at the time.
This afternoon, after almost thirteen hours of deliberations, the jurors found him guilty of taking part in the armed robbery, during which €7,000 in cash and assorted cheques was stolen.
They will resume their deliberations in relation to the capital murder charge tomorrow morning.