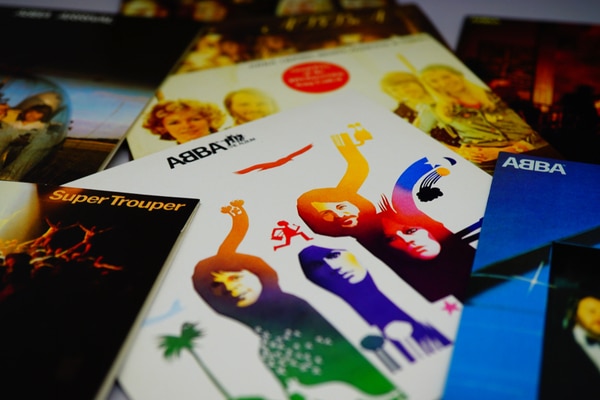 Following a four-decade long hiatus, ABBA Mania is set to sweep the globe yet again with some new music from the Swedish pop stars of yesteryears. Just A Notion follows the already released Don't Shut Me Down, and I Still Have Faith In You by the Swedish legends. All tracks appear on the forthcoming album, Voyage, due to release on November 5th, the band's first for forty years.
Describing the new track as "a rollicking, feel-good number", Billboard claims Just A Notion hits the same highs as peak-era ABBA. According to the American music and entertainment magazine, the new track had supposedly been earmarked for sixth studio album Voulez-Vous. Although the track had been originally written and recorded in the summer of '78, it did not make the final cut.
According to ABBA, themselves, the track is a "treasure from the past,". Recounting in a social media post, founding member Björn Ulvaeus said Just A Notion is "a ridiculously happy song and hopefully it will cheer you up in these dark times!"
In his own words.

ABBA releases a treasure from the past. 'Just A Notion' was first recorded way back in 1978 but never released – until now. https://t.co/mbuzOvq9Uj#ABBA#JustANotion pic.twitter.com/4r3Rn0DhQt

— ABBA (@ABBA) October 22, 2021
The disco-popstars seem to have picked up exactly where they left off, pulling society into a monsoon of ABBA Mania. The band's comeback has been greatly received, seeing Don't Shut Me Down debut at #9 in the Official UK Singles Chart. I Still Have Faith In You came close, landing at #14 on the main chart and topping the Official Vinyl Singles Chart.
Swedish pop stars, ABBA became overnight, global sensations following their win on the Eurovision Song Contest in 1974. Band members Agnetha, Anni-Frid, Bjōrn and Benny's already sizable net worth will no doubt increase massively after their comeback tour. The band had famously turned down $1billion in 2000, a sum which they were offered to reunite for 100 shows.
Next spring, dancefloor fillers, ABBA will perform a virtual residency – housed at a custom-built arena in east London for ABBA Voyage.