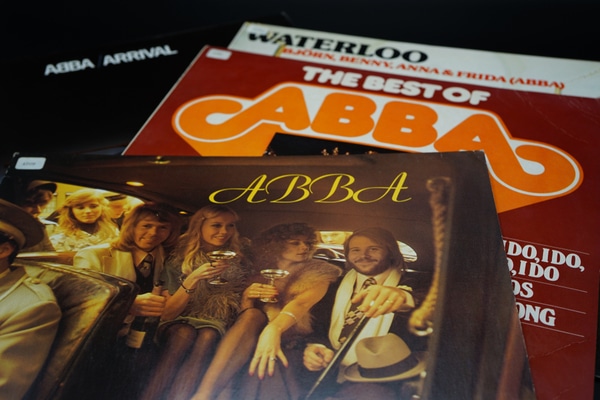 ABBA are outselling the rest of the UK Top 40 albums combined, it has been reported.
ABBA's new album "Voyage" accrued 318,000 sales over the weekend. It is already the biggest selling physical release, along being the biggest selling first week release (physical and digital) of 2021.
Should "Voyage" reach number one on November 12, it will become the band's tenth UK Number One record.
On top of this, if Voyage matches the first week sales of Ed Sheeran's latest album "=", ABBA's new album will become the biggest selling opening week for an album in four years.
"Still A Notion"
ABBA first confirmed their return to music back in August. They have since released tracks "Don't Shut Me Down" and "I Still Have Faith In You". They also released the single "Just A Notion". These tracks feature on the Voyage album.
ABBA's Bjorn Ulvaeus also called Just A Notion "a ridiculously happy song and hopefully it will cheer you up in these dark times!". More on this here.
Following the band's return, well known rocker Dave Grohl admitted that he "weapt like a baby" when he heard that they were making a return to the music business.
"Oh my god, I'm such a big ABBA fan", he told BBC News. "When I saw that they were coming back and they had a record, I shot that link to 100 people I knew, then listened to the new song and wept like a baby. I cried like a baby. Oh man!". 
He also claimed that ABBA songs had such a profound impact on him growing up.
"It almost sounded like time hadn't passed", he stated. "Plus it was such a beautiful, romantic, melancholy, bitter-sweet retrospective".
"Ugh, it's amazing. ABBA can do no wrong", he added.
Grohl also said that he would be willing to even drum for ABBA one day. "Listen, I will get up and play drums at the opening of an envelope. Show me a drum set and I will sit down to it", he said. More on this here.