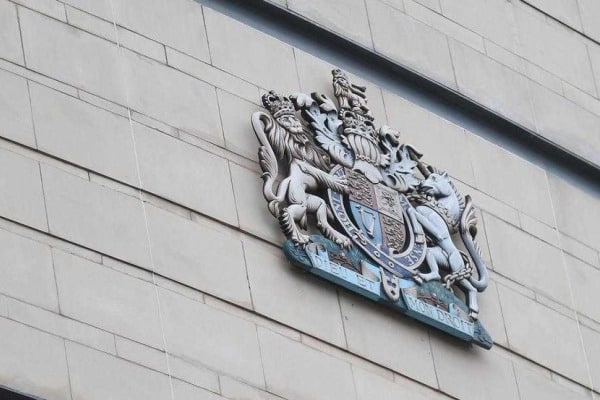 Pro-choice campaigners have taken illegal abortion pills outside Northern Ireland's main court buildings in defiance of strict termination laws.
Northern Ireland's the only part of the UK where abortion is not legal, except in certain circumstances.
A number of women – who took the tablets before police intervened – were questioned, but have not been arrested.
There was also chanting by women dressed as handmaidens, in reference to the novel The Handmaid's Tale – about women's rights being stripped away.
The pills were delivered to the campaigners outside Belfast Crown Court by an 'abortion robot' operated from within the Netherlands.
The psni attempted to intervene to stop the #Bus4Choice in Belfast and confiscated the #AbortionRobot. Intimidation of activists and those who need abortion services won't be accepted, it's #time4choice. We won't be left behind. @abortionpil @WomenOnWaves_ pic.twitter.com/p35EQLXP9f

— ROSA NI (@ROSABelfast) May 31, 2018
Abortion is very topical in Northern Ireland after the Republic voted to legalise abortion.
Britain's Prime Minister Theresa May has since come under pressure to back fresh legislation on the strict abortion laws in the province.
Taoiseach Leo Varadkar has said women from Northern Ireland could have abortions in the Republic once new laws are introduced there.
Northern Irish people can already access healthcare across the border.
Mr Varadkar has said that the new legislation is unlikely to be implemented until the new year adding that the Dail may have to sit longer than expected into the summer to help get it through.
"It's important that we've to act with haste but not so much haste that we put through bad legislation,"
BREAK: Pro Choice Campaigners questioned but not arrested despite taking illegal abortion pills in Belfast. Is the law now unenforceable in Northern Ireland? @SkyNews pic.twitter.com/IXimxNQ27J

— Darren McCaffrey (@darrenmccaffrey) May 31, 2018
Abortion debate: @DMcCaffreySKY asks former DUP Health Minister Edwin Poots why the laws on abortion in Northern Ireland should remain the same pic.twitter.com/TCaRKGLN3l

— Sky News (@SkyNews) May 31, 2018