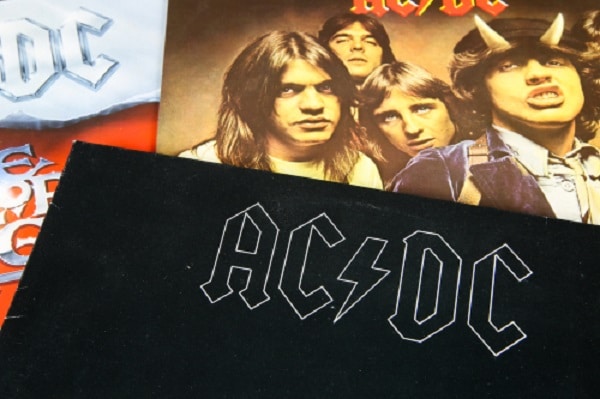 Rock 'n' roll legends, AC/DC are on their way to becoming No. 1 in the UK charts for the first time in nearly a decade.
The Australian/Scottish rockers are leading the midweek standings with their latest release, Power UP, outselling the rest of the Top 5 combined on the Official Chart Update.
This is the band's first album in six years, with their last album Rock Or Bust releasing back in 2014. Their last number one album, soundtrack to Iron Man 2, sold 76,000 copies in its first week of release.
AC/DC already have three U.K. No. 1 albums. That figure that should lift to four when the Official U.K. Albums Chart is published late Friday, November 20th.
Already earning 47,000 chart sales across the past weekend, AC/DC could be heading for 2020's fastest-selling album, bettering the current record set last week by Kylie Minogue. Look back at AC/DC's full UK chart history.
Power Up features 12 phenomenal AC/DC tracks and was produced by Brendan O'Brien, who previously helmed 'Black Ice' in 2008 and 'Rock Or Bust' in 2014. It is also the 17th studio album from the rock icons and will be released via Columbia Records.
Former guitarist Malcolm Young sadly passed away in 2017 due to his battle with dementia. Despite Malcom Young passing away in 2017, he has writing credits on every song on the new AC/DC album. Frontman Brian Johnson said in an interview with NME that "most of 'Power Up' came from ideas before 'Black Ice', when Malcolm and Angus would sit together for five days a week and run through ideas."
Bassist Cliff Williams came out of retirement to record the new album. He joined up with Brian Johnson, Angus Young, drummer Phil Rudd and guitarist Stevie Young and compiled their new treasure.