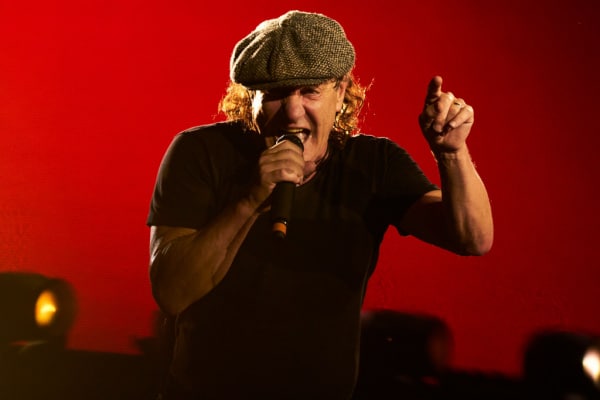 Brian Johnson has revealed that his autobiography will arrive next month.
The AC/DC singer has first revealed plans to release his book last year, with no explanation given regarding the delay.
Arriving on October 13, 'The Lives Of Brian' will cover Brian Johnson's early life in County Durham, and his initial success with the rock band Geordie.
It will also explore his audition to replace the late Bon Scott at AC/DC, and the subsequent success with their album 'Back In Black'.
Exploring his long career with the band, 'The Lives Of Brian' will also refer to Johnson's sudden retirement during their Rock or Bust tour, right through to his return for their 'Power Up' album.
It will also cover Johnson's strides into the world of TV, with his series' Brian Johnson: A Life On The Road and Cars That Rock With Brian Johnson.
"written a bloody book about"
'The Lives of Brian' wil be published by Penguin Michael Josepha division of Penguin Random House, by publishing director Rowland White. It will be published simultaneously in America by Dey Street Books, an imprint of the William Morrow Group at HarperCollins.
Rowland White who is the publishing director for Penguin Random House, also added "From growing up in the northeast, the son of a former British army sergeant-major and an Italian mother, to fronting world's biggest rock band, The Lives of Brian tells one of the best stories in music in Brian's own inimitable voice".
Ahead of the book's release Brian Johnson released this statement via social media.
"I've had some long nights and some great nights, some bad days and a lot of good days, and during that time I've gone from choirboy to rock'n'roll singer, and now I've gone and written a bloody book about it".
Brian Johnson was also part of a star studded line up, performing at the Taylor Hawkins Tribute show.
Ahead of the gig, the singer said that he was "honoured" to take to the stage for the tribute show, hailing Hawkins as a "lovely man".