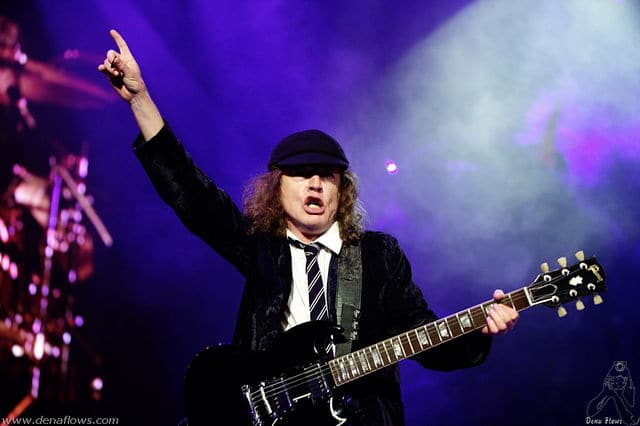 AC/DC have announced new European tour dates for 2016. The band announced that they will be going back on the road in Europe next year.
The band previously played a massive show in Dublin earlier this year at the Aviva stadium. However as of yet no dates in Ireland have been announced for next year.
2015 was the band's first year without founding member Malcolm Young, whose dementia made it impossible to continue, and their drummer Phil Rudd pleaded guilty to charges of threatening to kill and drug possession.
On the lighter side of things, in 2015 they kicked off the 57th annual Grammy Awards, headlined Coachella and completed nearly 50 shows across Europe, North America and Australia.
The new European tour in 2016 sees the band play two dates in the UK as well as playing dates in Spain. Germany, Austria and Switzerland.
AC/DC also recently announced that they will be playing a number of dates in North America next year. They will be starting the the second leg of their Rock or Bust tour next year. Despite the setbacks this year Angus Young recently said "Every year has its ups and downs, I suppose, It's been pretty rough." adding "But we will definitely be out there. We're committed to this."
Photo Credit: Dena Flows