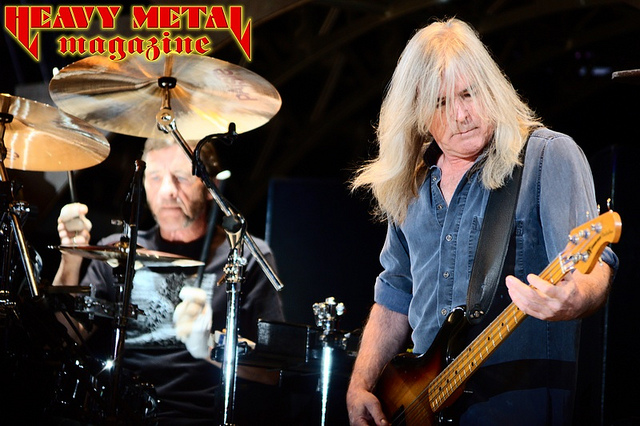 Cliff Williams has revealed that he is retiring from AC/DC following the final show of their 'Rock Or Bust' tour last night.
Williams, who joined the band in 1977 to replace Mark Evans, first played on AC/DC's 1978 album 'Powerage'. The bassist hinted at his possible retirement in July of this year. He confirmed the decision in a video posted to the AC/DC Youtube account yesterday.
You can watch the video below:
In the video, Williams explains that "It's time for me to step out, that's all," adding, "not because we've lost Phil or Brian – everything changes when something happens like that. When Bon [Scott] died, it changed. Everything changes."
Talking about his retirement, the bassist said "In between tours, we take a few years off. So I know how to do that, and what I'm going to do. It's just my time. I'm happy – family time now. Chill out and not do this."
Williams also talked about his career, saying "I couldn't have asked for anything more; being with the people I'm with, and have been, and being in the situation, playing this music."
Williams is the latest member to leave the band, following Brian Johnson, Phil Rudd and Malcolm Young, however Johnson is expected to return to touring after taking time off due to medical reasons. Axl Rose is currently taking over lead vocals on the band's current world tour.
Photo Cred: Sabin Iacob