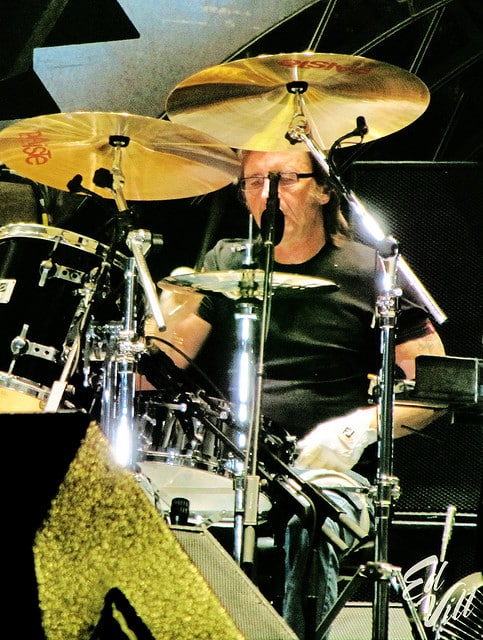 AC/DC drummer Phil Rudd made a surprise guilty plea to charges of threatening to kill a former employee and drug possession.
Rudd who previously had denied all allegations made against him, was due to stand trial in New Zealand today but changed his plea to guilty before the trial began.
The drummer was arrested in his home last September with court documents revealing he was accused of threatening to kill a man and his daughter. While the police were at his house they also found 0.71 grams of methamphetamine and 130g of cannabis when they raided the property.
The threat came after Rudd was unhappy about the launch party for his solo album Head Job with the court summary stating "The defendant was angry that the album launch did not go well. As a result he sacked a number of people from his employment and professional team. This included, among other people, the victim who he was particularly angry with."
A couple of weeks later the drummer called an associate to say he wanted the man "taken out" and allegedly offered the associate "200,000 (New Zealand) dollars (€142,606), a motorbike, one of his cars or a house" It has also been reported that Rudd called the victim personally and threatening the life of him and his daughter. "As a result of threats made by the defendant, the victim was genuinely very fearful for his safety," the summary of facts states.
Threatening to kill carries a potential jail term of seven years but Rudd's solicitor Craig Tuck said the 60-year-old would apply for a discharge without conviction.
It is unclear whether Phil Rudd will rejoin AC/DC in the future with Chris Slade replacing him in the current line-up of the band. The band played their first full set in five years this year at Coachella and will continue on in their upcoming world tour "Rock or Bust".
Photo Cred: Ed Vill