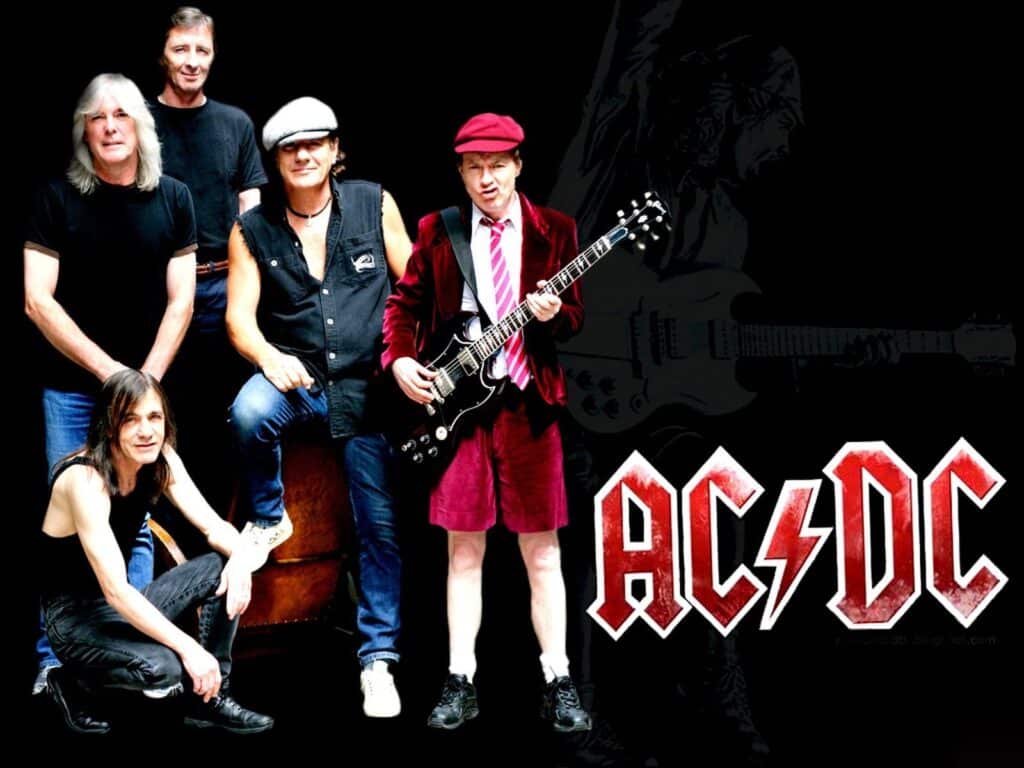 Can you hear that…..listen very closely………that's the collective sigh of relief from AC/DC fans all over the world. Rumours are a terrible thing and god knows they have been flying since the news broke on Monday that due to illness with forming member Malcolm Young,  AC/DC would be splitting up for good.
There has been multiple rumours going around about what exactly is wrong with Malcolm, we know that he has been ill but the diagnosis of the illness is what has been at the heart of the rumours, some say that he has had a stroke, and others say that it may be the early stages of dementia.
However, some clarity has come from the Frontman Brian Johnson, in an article in The Telegraph he puts the rumours to bed relating to the band splitting up.
The AC/DC frontman has said:
"We are definitely getting together in May in Vancouver. We're going to pick up some guitars, have a plonk, and see if anybody has got any tunes or ideas. If anything happens, we'll record it."
All together now…….sigh (of relief).
He also talks about the illness that is affecting Malcolm but refused to comment on what exactly was wrong with him out of respect to his pal.
"I wouldn't like to say anything either way about the future. I'm not ruling anything out. One of the boys has a debilitating illness, but I don't want to say too much about it. He is very proud and private, a wonderful chap. We've been pals for 35 years and I look up to him very much."
Earlier this year Johnson announced plans for a 40 gig tour on an American radio station saying:
"It's been 40 years of the band's existence. So I think we're gonna try to do 40 gigs, 40 shows, to thank the fans for their undying loyalty. I mean, honestly, our fans are just the best in the world, and we appreciate every one of them. So, like I said, we'll have to go out, even though we're getting a bit long in the tooth. You know what?! It's been four years [since we last toured], and I'm really looking forward to it."
In response to this Johnson has said:
"That would be a wonderful way to say bye bye. We would love to do it. But it's all up in the air at the moment".
Just one hour ago a statement was released via the band's Facebook page confirming that Malcolm will be taking a break from the band.
Very sad news for Malcolm and his family. The only saving grace to this from a fan's point of view is that a few years back Stevie Young, Malcolm's Young's nephew, temporarily stepped in for Malcolm during a tour. We know there is a pact between the band members that if anyone should leave the band will split up as no one will be replaced.
Johnson's comments about the band continuing to make music have obviously left the door open to someone joining the band and this just may be Stevie Young, provided the band break the pact.
There is plenty more news about this story to come out but it seems that AC/DC are not splitting up, for now! However they can't go on forever, and maybe the 40 gig tour would be a fitting way for the band to say their farewell, and goodbye's to their legions of loyal followers.
But lets hope they keep playing well into their zimmer frame years.
Nova salutes AC/DC.