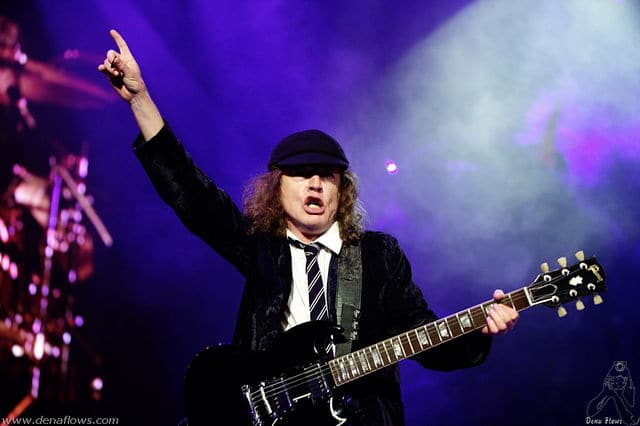 AC/DC is offering fans a chance to get a refund for the band's upcoming show in London. For all those fans that were expecting to see Brian Johnson at the show, they're giving them a chance to refund their tickets.
Brian Johnson recently had to pull out of AC/DC's world tour due to the possibility of his hearing being permanently damaged. Doctors advised Johnson to stop touring to preserve his hearing.
Since then AC/DC have announced a replacement for Johnson, as Axl Rose takes over lead vocal duties for the remainder of the tour. Those who bought tickets for their show at The Olympic Stadium in London on June 4th, can now get a full refund.
A statement from AC/DC read "You have the opportunity to request a refund of your ticket. Refunds will be available from now until 5PM on Friday, May 6th."
Axl Rose is scheduled to perform the rest of AC/DC's shows in Europe, starting on May 7 in Lisbon, Portugal, and winding up in Aarhus, Denmark, on June 12 – just in time for the singer to join Guns N' Roses' stadium tour on June 23 in Detroit.

Photo Credit:  Dena Flows