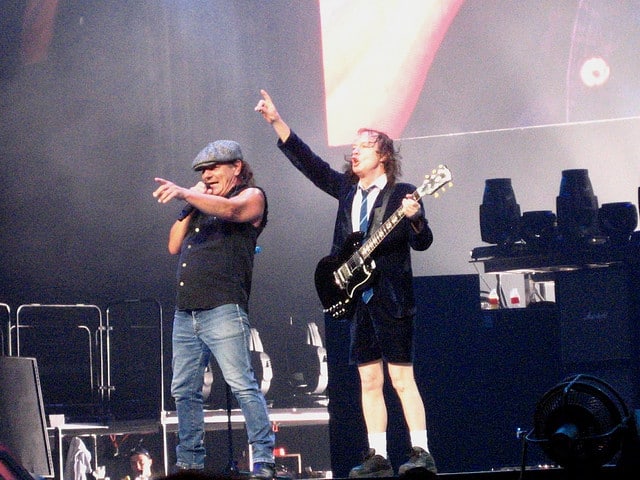 Aussie rockers AC/DC premiere a new music video for their track 'Play Ball', taken from the band's upcoming album.
It is the band's first single released from their new record titled Rock Or Bust.
We first heard snippets of 'Play Ball' in September, when it was played over a promotional advert for the baseball post-season.
The director David Mallet, says the footage is a mashup of "all sorts of outrageous videos of people playing ball".
In the behind-the-scenes video, singer Brian Johnson said: "I never thought we'd do this again, but here we are with a new album, getting all the boys together again, it's fantastic."
Rock Or Bust is due out in December and features 11 new tracks. The upcoming LP will be their first since Black Ice released six years ago.
Watch the new AC/DC video for 'Play Ball' below.
AC/DC's 15th studio album was recorded in Vancouver, Canada. Johnson said, "It was brilliant over there. I'm very excited and we've got some great songs."
This will be the first AC/DC record without Malcolm Young. The band and his family both confirmed that the guitarist will not be returning to the group, due to health issues.
Controversy has surrounded the band in recent weeks after AC/DC's drummer was arrested for trying to arrange a murder. The charge of attempting to procure the murder of two people has since been withdrawn. Although, the two other charges of threats to kill and drug possession still stand.