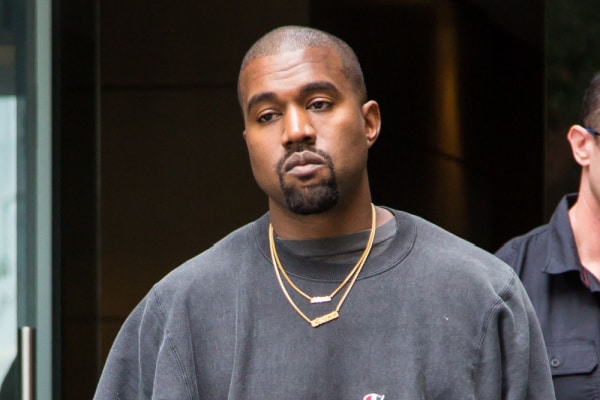 Adidas have ended their partnership with Kanye West, following his recent antisemitic comments on social media.
This comes following the rapper's recent controversial behaviour, including antisimetic comments shared on Instagram, along with being spotted wearing a t shirt with the words 'White Lives Matter' emblazoned on it at the Paris Fashion Week.
West who recently changed his name to Ye, was subsequently banned from Twitter and Instagram.
He has also seen several high profile companies cut ties with him over his remarks, including JP Morgan Chase, Balenciaga, Def Jam, along with his lawyer and booking agency.
His net worth has also taken a nose dive, dropping from $2billion to $400 million.
"unacceptable, hateful and dangerous"
Since then Adidas have become the latest big name to cut ties with Kanye West. They comfirmed this news via a statement.
"Adidas does not tolerate antisemitism and any other sort of hate speech. Ye's recent comments and actions have been unacceptable, hateful and dangerous, and they violate the company's values of diversity and inclusion, mutual respect and fairness", they said.
"After a thorough review, the company has taken the decision to terminate the partnership with Ye immediately, end production of Yeezy-branded products and stop all payments to Ye and his companies. Adidas will stop the adidas Yeezy business with immediate effect".
Adidas also revealed that they expect this decision to have a "short-term negative impact of up to 250 million euro on the company's net income in 2022 given the high seasonality of the fourth quarter".
They also added that they are "the sole owner of all design rights to existing products as well as previous and new colourways under the partnership".
Kanye West To Remain On Spotify
However while he was critical of Kanye West's comments, Spotify CEO Daniel Ek has insisted that the rapper will not be removed from the platform.
Despite calling the comments "awful", Daniel Ek claimed that Kanye West's comments did not violate any anti-hate policies.
"It's really just his music, and his music doesn't violate our policy", he said. "It's up to his label, if they want to take action or not".
Referring to this policy, Ek insisted that Kanye West would have been removed from the platform, had he made this comments on a podcast or recording.
This is certainly not the first time that Kanye West's comments have caused controversy. Earlier this year, West drew criticism over comments made in relation to Billie Eilish. Find out more here.