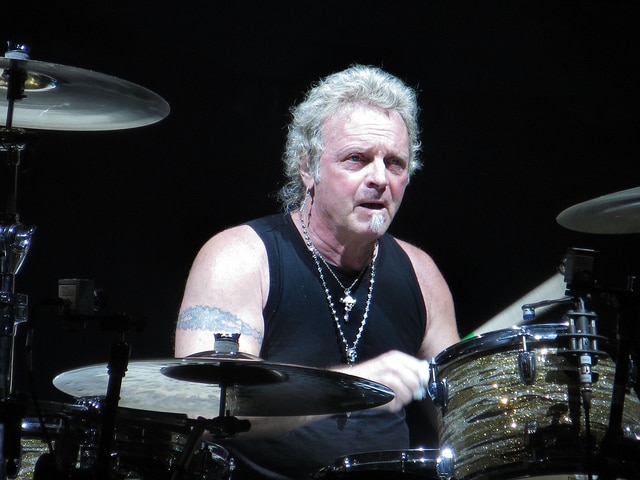 Aerosmith's drummer, Joey Kramer, has suffered 'heart-related complications', according to reports from TMZ.
The rock band had to cancel a concert in Concord, California last night, due to the Kramer's illness.
A source close to the group claimed that the sixty-four year old drummer, will undergo heart surgery, though no official confirmation has come from the band.
The rockers posted news of the scrapped concert on their Facebook page, stating that "due to illness, Aerosmith has been forced to cancel." They add, "The band regrets not being able to perform for their fans."
Aerosmith are currently on tour with former Guns N' Roses guitarist Slash, with tour dates leading up to mid-September. TMZ is also reporting that the group's next show in George, Washington this weekend, will likely be cancelled.
Kramer has been diversifying recently, the drummer posted a message on the band's website announcing his own organic coffee line. It's called Rockin' & Roastin' and it comes in a trio of small-batch brews that represent Kramer's favorite coffee-producing regions: a medium roast from Guatemala; a medium-dark roast from Ethiopia; and a dark roast hailing from Sumatra. If you want to drink coffee like a rock star, check out http://www.rockinandroastin.com/.