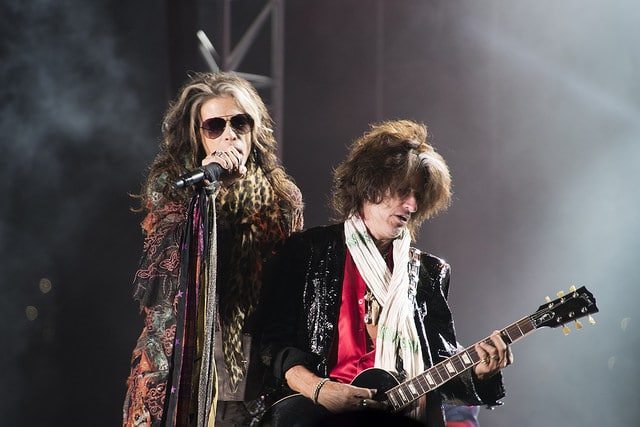 Aerosmith guitarist Joe Perry recently collapsed onstage during a gig with his band Hollywood Vampires. On Sunday night (July 10th) Perry collapsed during a show with the band.
The group consists of Alice Cooper on vocals as well as actor Johnny Depp on guitar. The band were performing at an Amphitheater in Coney Island, New York when the incident occurred.
A video has since emerged online which shows the situation unfolding at the gig. Joe Perry was clearly in a bad way to start with as he sat on the side of the drum kit playing guitar. After a while though he stops playing and ends up going backstage where he eventually collapses.
Alice Cooper addressed the crowd on the night saying that Joe Perry had been "very sick" before the show in Coney Island. Since then Cooper sent out a tweet saying that Perry was "stable" and "under the best care". You can check out the tweet below.
Thanks to everyone asking about our brother @JoePerry. He is stable right now, with family & is under the best care pic.twitter.com/oxCRUqRAk6

— Alice Cooper (@RealAliceCooper) July 11, 2016
A representative for Hollywood Vampires also spoke after the incident saying "Joe Perry is stable and resting," adding that "His brother Vampires and fans wish him a speedy recovery."
You can watch the video down below of Joe Perry collapsing onstage at the gig.
Photo Credit: Yuichi Sakuraba