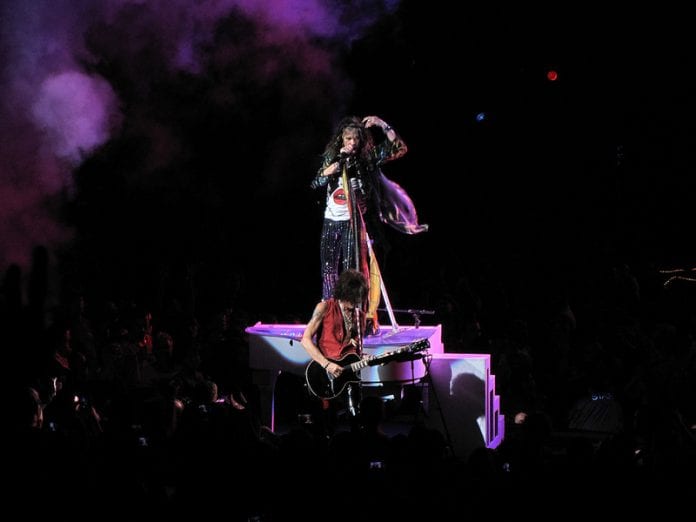 After putting off touring the US to focus on recording new tracks instead, Brad Whitford has revealed that the band recorded some new material while on tour in London recently.
Speaking to Billboard Argentina, Whitford said "This song is a musical idea of Joe Perry's, we're doing it very much like we did songs back when we started out. It's very rock 'n roll."
Fellow member of the band Joe Perry recently said that they "definitely have another record in us, if not two."
Like other artists, Whitford has addressed the changing music industry and the different ways that music is released now. "You know, you don't have to record a whole CD anymore," he added. "So, hopefully, we can put out this one song or two or three," later saying "The music business has changed so much since we started. You have to do things really differently, we could just release one song and make it available for download."
The long-time rocker said he was never convinced that the band were ready to retire. Even though front-man Steven Tyler made suggestions to it last year, with the band adding to speculation after calling their European tour the 'Aero-Vederci' Tour. But the end might not be in sight for the band as soon as we think.
Whitford can still see a future for the band, saying "Hopefully, there's five more years," he said. "If not longer. We're going to keep playing until we can't play anymore."
We hope they stick to that!
Photo Credit:  bobnjeff