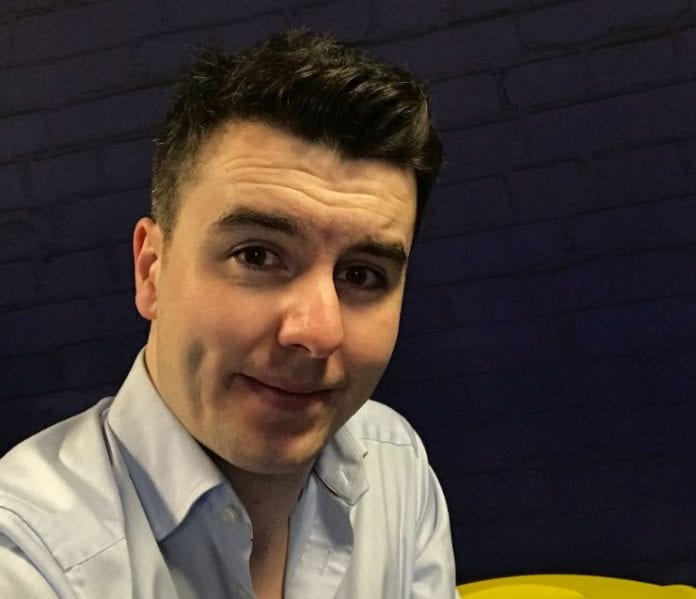 Irish entertainer, Al Porter has resigned from his position on Today FM amid recent sexual misconduct allegations.
Four men have come forward to accuse the media personality of indecently assaulting and making unwanted advances towards them.
In a statement posted to his social media, Mr. Porter claimed he wasn't expecting the emergence of the reports, saying his conduct is part and parcel of his public persona.
"I have been completely taken aback by reports in the media and on the social networks over the weekend, and by the scale and tone of the vitriol."
Me watching Blind Date… #BlindDateIRL pic.twitter.com/lkkmNffXBV

— Al Porter (@TheAlPorter) October 22, 2017
"While my conduct, which had been in keeping with my flamboyant and outrageous public persona may be regarded as offensive and unacceptable by many people, I at no time intended to upset anyone."
The presenter continued: "Up until now, I had been unaware of these complaints or the impact of my conduct and I am truly sorry for any distress I may have caused in what I had regarded as light-hearted and good-natured circumstances."
The 24-year-old refused to comment on specific allegations on the back of legal advice, but sincerely apologised to anyone he may have 'genuinely offended'.
https://twitter.com/TheAlPorter/status/932293263658246144
Closing his statement, Mr. Porter thanked his employers Today FM, the Olympia Panto and TV3 for allowing him time and space to deal with the situation he is now faced with.
"To my family, colleagues, friends and fans, I thank you for you many, many messages of support."
The men who have come forward to accuse the comedian of misconduct have since rejected his apology, explaining to The Times they don't accept his apology as one feels it wasn't 'sincere'. 
Today FM has refused to comment on the matter, nonetheless the investigation into the allegations is ongoing.
Feature Image: Al Porter