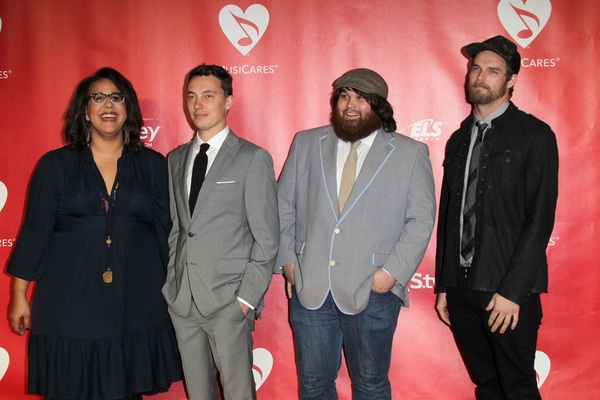 According to several reports, Alabama Shakes' drummer Steven Johnson has recently been arrested in relation to child abuse charges. The 35 year-old was arrested on Wednesday and taken to Alabama's Limestone County Jail, where bail was set at $21,500 (€18,249.95).
The drummer stands accused of wilful torture, wilful abuse and cruelly beating or, otherwise wilfully maltreating a child under the age of 18. Johnson was indicted by a grand jury on the charges and an arraignment date of April 7th has been set. A spokesperson for Alabama Shakes has yet to comment on the charges brought against Johnson.
It has also been reported that Johnson was arrested in 2019 for violating a protection order filed against him by his ex-wife. The drummer was accused of threatening, harassing, stalking and choking her following their 2018 divorce, and a three-and-a-half-year marriage. In 2020, Johnson received a one-year suspended sentence and 24 months' probation, after pleading guilty to violating a domestic violence protection order.
Ex-frontwoman Brittany Howard quit Alabama Shakes to pursue a solo career in 2018, releasing her solo album Jaime in 2019. The Grammy Award-winning band have been on hiatus since her departure and have yet to comment on the charges. Johnson had been part of the roots-rock revivalists since they formed in Athens, Alabama, in 2009. The band won several nominations and awards for their 2012 debut album, Boys & Girls, and their 2015 follow-up, Sound & Colour.
Alabama's second album was well regarded, winning best rock song for Don't Wanna Fight and best rock performance at the 2016 Grammys. The album was named best alternative music album, and nominated for album of the year, among several other categories.
In a 2019 interview with Pitchfork, Howard spoke of the difficulties in writing with the Alabama band and revealed "nothing was happening". The singer said it was "really torturous" because they were "usually really good at that". Her debut solo album, Jaime also received seven Grammy nominations and won this year's best rock song with Stay High.