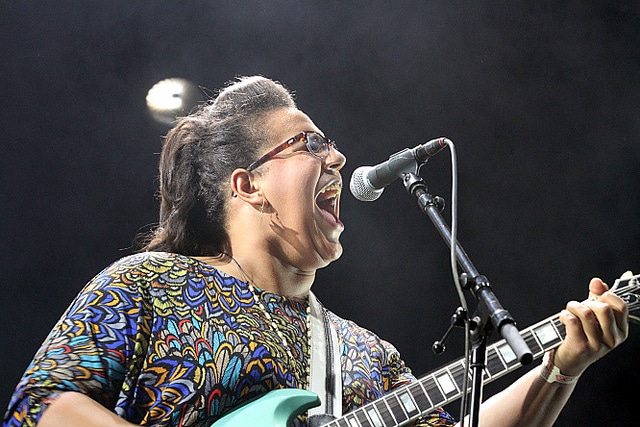 Brittany Howard from Alabama Shakes has recently released a new solo LP under the moniker Thunderbitch. After releasing a new album with Albama Shakes earlier this year, she has now written some new solo material.
After releasing Colour & Sound back in April with Alabama Shakes, Howard has now turned her attention to a new solo album simply titled Thunderbitch, of course written by Thunderbitch herself.
On the newly created website for Howard's solo excursion a description simply reads "Thunderbitch. Rock 'n' Roll. The end." Some of the people who worked with her on the record are listed as "Matt Man, B Bone, ThunderMitch, Char Man and A Man."
Clearly the idea is to get the music out there and keep things a bit more ambiguous when it comes to describing who's involved and the reason for making the album. You can listen to the new album by Thunderbitch (aka Brittany Howard) here.
To go along with the release of the new album a trailer previewing the LP has also been released which you can now check out down below.
Photo Credit: Oscar Anjeweirden