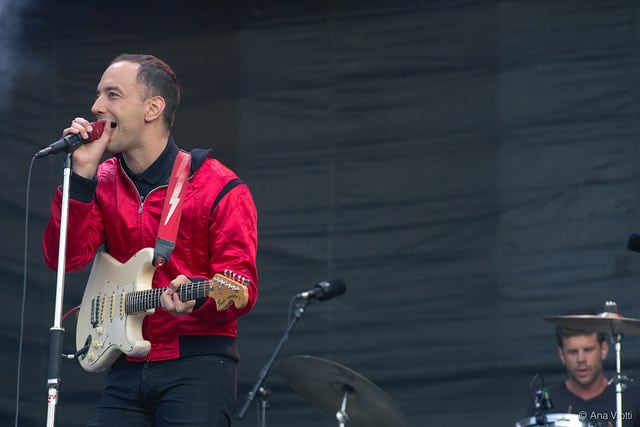 The Strokes guitarist Albert Hammond Jr. has recently announced a series of new tour dates. After headlining a gig in Hyde Park with The Strokes, he will now be going on tour to promote his solo new album.
Hammond will be releasing his new album Momentary Masters on July 31st and will be playing shows across the UK later this year. Tickets for the tour will be going on sale this Friday June 26th.
Hammond's last solo release was back in 2008 with ¿Cómo Te Llama which was the follow up to his debut album Yours To Keep. Speaking about his new album, Hammond said "It's a record about finding a new curiosity in life as a result of the loss of innocence that knowledge and time create".
This time around Hammond decided not to release his new album on Julian Casablanca's label. Hammond's previous solo efforts were released on the label, but Hammond say there is "nothing strange" about the move this time around and said it "needed a different home".
Photo Credit: Side Stage Collective