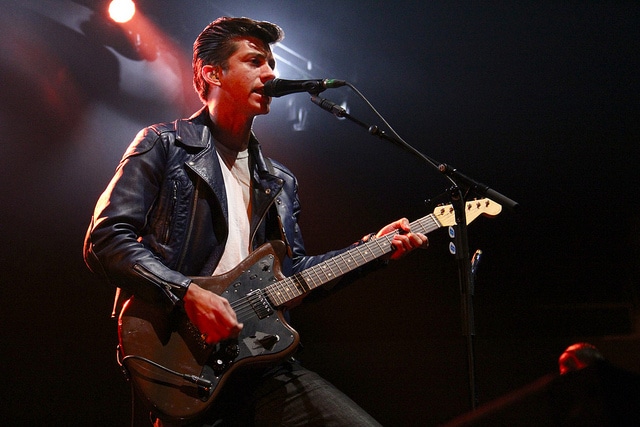 Alex Turner recently appeared on an Eagles of Death Metal cover track for charity. Turner joined Mini Mansions for their version of EODM's song "I Love You All The Time'.
Mini Mansions collaborated before with Alex Turner on their track 'Vertigo'. The bassist of Mini Mansions is also the bassist for Queens Of The Stone Age, whose founder Josh Homme is the drummer for Eagles of Death Metal.
Mini Mansions and Turner are one of a number of artists who have covered the song for charity. Others who covered the track include Savages, Jimmy Eat World, Imagine Dragons, My Morning Jacket and Florence + The Machine, whose rendition features The Maccabees.
A post on the Arctic Monkeys Facebook page confirmed Alex Turner's collaboration with Mini Mansions. The post read "Alex performs with Mini Mansions on their cover of Eagles Of Death Metal's 'I Love You All Time' released in aid of The Sweet Stuff Foundation, donations which will aid the surviving family members of those killed in the November 13 Paris attacks."
You can listen to the cover by Mini Mansions and Alex Turner down below.
Photo Credit: Steven Anthony