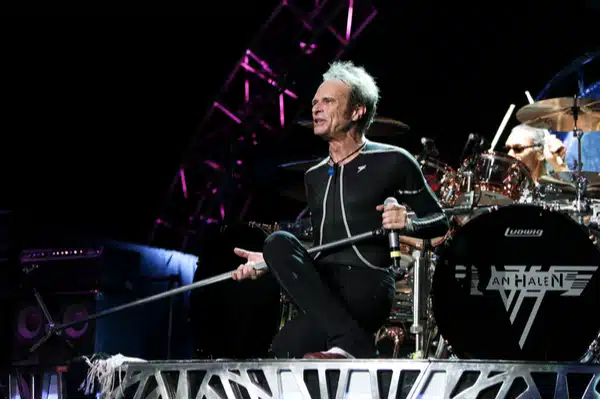 Joe Satriani has revealed that he has held talks with David Lee Roth and Alex Van Halen over a Van Halen tribute tour.
Satriani has also reacted to Metallica frontman Jason Newsted's revelations that he had also been involved in these discussions.
Newsted had also revealed that he had intially agreed to take part in an Eddie Van Halen tribute tour.
However, he felt that he was unable to justify the legacy of Eddie Van Halen.
"How could you?", he said. "There's nobody that can top it, so how do you show it honor? I didn't want it to be viewed as a money grab. And then it kind of just all fizzled". More on this here.
On this, Satriani said "These things are always happening in the music industry, and you're supposed to keep very quiet about it because sometimes they don't work out".
"There's usually about 10 crazy ideas that float around and musicians are always, like, 'Okay, I won't say anything about this 'cause it may not work out. I don't wanna hurt this person's feelings or disrupt any other business plans.' So, yeah, we were all pretty shocked that Jason wanted to go public with it 'cause we were all sworn to silence". 
"a true tribute to Eddie"
Joe Satriani has now revealed that discussions have taken place between him, Alex Van Halen and David Lee Roth over a tribute tour for Eddie Van Halen.
"I've been talking with Alex and Dave for about a year about doing something", he said. "A tour, something like that, that was gonna be a true tribute to Eddie and the Van Halen legacy".
"For me, it was a terrifying prospect of doing something like that, but I realised that it was something that would be a real labor of love for me", he continued. "I was just so honoured to take on the challenge". 
Satriani also said that should the trio get together for this special tour, they will do their level best to honour the legacy of legendary frontman Eddie Van Halen.
"And all I can really say about it is that if it does happen, I know we'll make it the greatest thing ever for the fans and we'll all celebrate together not only the great Eddie Van Halen", he said.
"But the legacy that that band created, the amazing amount of music and the goodwill and good vibes they created as a band". 
"If it ever does happen, it will be a great honour and a terrifying challenge. Eddie, you can't reproduce what he did. You can't. You can learn the notes and you can be taught all the fingerings and get the gear and everything, but there was only one Eddie and he was the epitome of an original genius. But if it does happen, I know that Alex will make sure that it's the right way to do it". 
On top of this, Joe Satriani's album The Elephant Of Mars is out now.