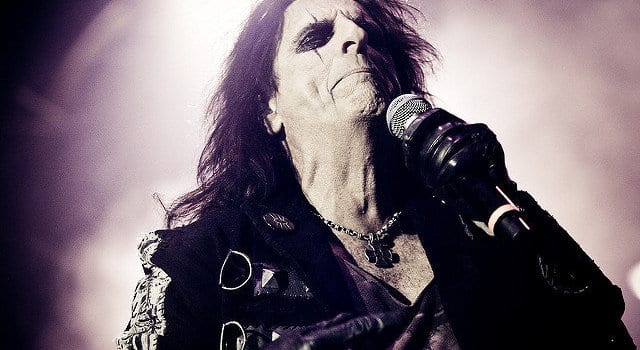 Well this is pretty cool! Nova's own Alice Cooper has confirmed plans for a one-night-only reunion with original Alice Cooper band members Michael Bruce, Dennis Dunaway and Neal Smith.
The four rockers were all band mates before Cooper went solo in 1975 and took the band's name with him.
The original members actually got together in the studio last year to contribute to the singer's next album.
"I wrote three or four songs with Neal Smith and Mike Bruce," Cooper said last year. "We worked together in Phoenix for about two weeks, just writing songs and demoing songs. You never know which ones are going to make the album, but I said. 'Let's do that.' Dennis Dunaway wrote two or three things. We haven't seen those yet, but I know Dennis has always written great stuff.
"It's fun to go back and work with guys you haven't worked with in a while," he added. "It's not trying to recapture your youth – it's trying to recapture a sound, and it's a very elusive sound."
They are reuniting again to perform a "mini-set" at the Tennessee Performing Arts Center on May 14.
"With so many musician, songwriter and producer friends here, as well as great rock fans who come to our concerts, it's special to be performing with Neal, Michael and Dennis in Nashville for them," Cooper said.
We are so excited to see the legend himself live later this year for his Dublin concert!
Nova's own Alice Cooper is set to play at Dublin's Olympia Theatre on Wednesday 8thNovember, 2017.
Tickets are available from Ticketmaster, from €54.50 including booking fee and restoration levy.
You can listen to Alice Cooper here on Nova on Saturdays from 9pm.
Picture Credit: Vesa