There have been reports circulating recently that Alice Cooper apparently made a death "pact" with his wife Sheryl Goddard.
That's because neither of them allegedly wants to live without the other. A UK tabloid took some recent comments Cooper made about his marriage to his wife Sheryl Goddard out of context.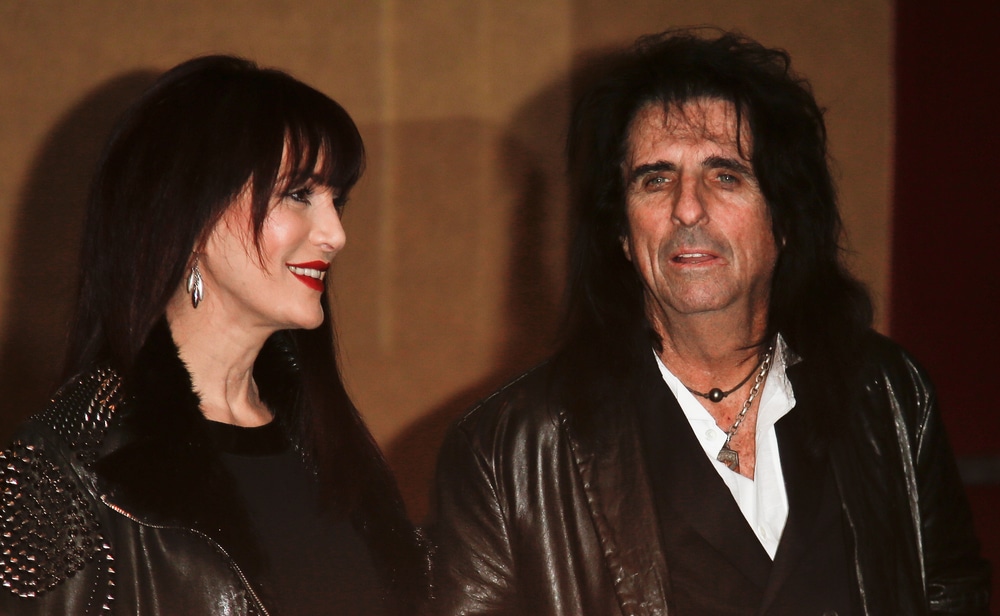 The publication inferred that one could not survive without the other and they had some morose death promise to each other.
The rocker has been married to Sheryl Goddard for 43 years. The Coopers met when Goddard joined the rocker's Welcome to My Nightmare show in 1975. They married during March of 1976 and she became part of Cooper's act.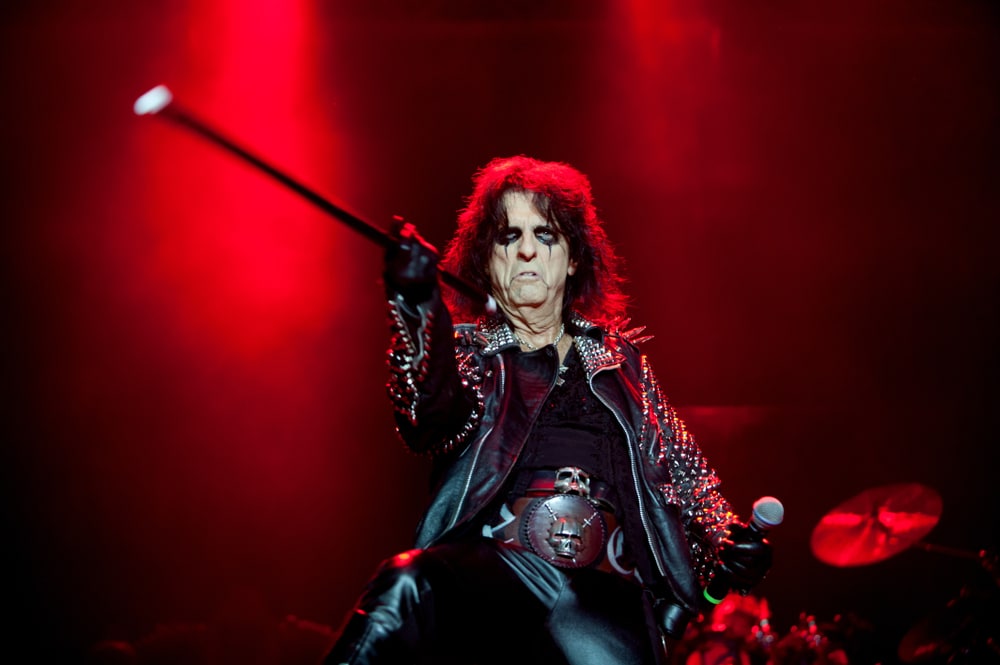 Now Cooper feels that he needs to clarify exactly what he meant, saying that the press blew things out of proportion,  "They like to sensationalize everything…They said, 'What happens if one of you dies?' and I said, 'Oh, that'll never happen."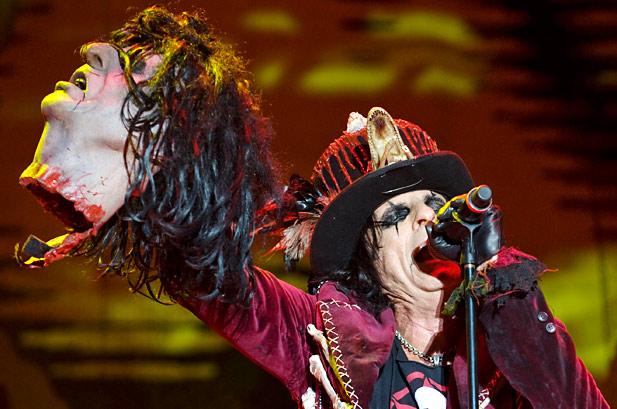 We've always talked about the fact we'll go together, in an airplane or…if I walk down the street and get hit by lightning, she'll die too because of the fact she's right next to me.' The next thing you know the paper comes out and it goes 'Alice's Death Pact With Wife!'.
"And our Internet just blew up. It was like, 'How far along is she?' and 'Is Alice gonna commit suicide?' and all that stuff, and it got so blown out of proportion it was all laughable. I had to put out a statement going, 'Look nobody's sick, nobody's gonna die. It was a throwaway line that I used that just got blown out of proportion.'"
"We've made a pact – there is no way of surviving without each other I couldn't live without her. We always said there will never be a time when one of us will be mourning the other. Whenever it does happen, we are going to go together. I've been married 43 years to the greatest girl in the world. We have never cheated on each other."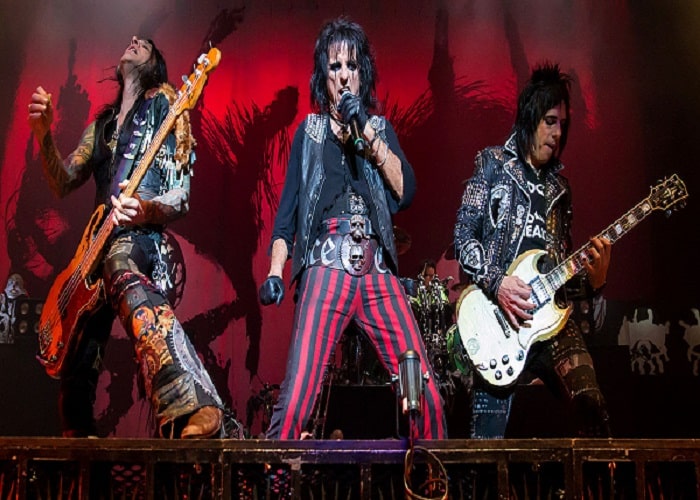 Cooper's summer tour with Halestorm and Motionless in White kicks off July 17 in Allentown, Pa. and will feature an entirely new stage production, the show includes a catapult that will send fake cats into the audience.