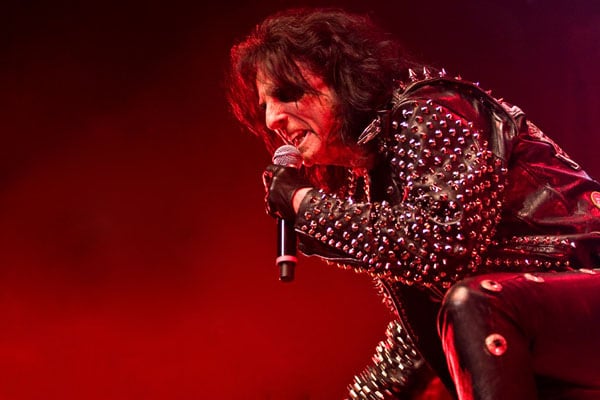 Alice Cooper recently formed a new supergroup Hollywood Vampires, with their debut album coming out last year. Now it appears Cooper has plans to do a follow up to it, as well as another album.
He recently revealed that his next studio work will feature material he co-wrote with original Alice Cooper bandmates, Neal Smith, Mike Bruce and Dennis Dunaway.
Speaking to ABC News, Alice Cooper described just how busy he is "I'm working on two albums at once right now. And I'm gonna be on two tours this summer. I got my own tour and then I got the Vampires tour. So, I don't get a rest.
"Neal, Mike and I just wrote two or three songs. Dennis and I wrote some songs together. When the original Alice Cooper band broke up in 1974, we broke up as friends. We never broke up as enemies.
"If they're doing a gig, I show up and sing a few songs with them. If I'm doing a gig and they're in town, they come up on stage. So, there's never been any bad blood between any of us," said Cooper.
Alice Cooper and the rest of the Hollywood Vampires will be going on tour this year. They kick of the tour with a date in New York in May.
Photo Credit: Focka