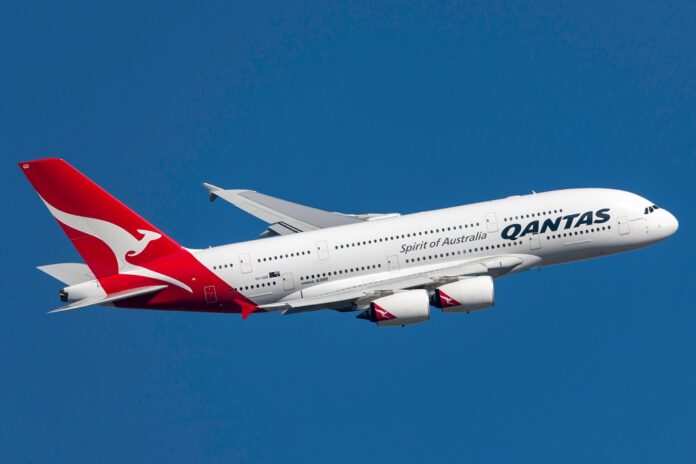 Australian airline Qantas has announced that once Covid-19 vaccines are widely available, the carrier will require proof of vaccination from all international passengers. And it's highly likely that all other airlines will follow suit. Qantas boss Alan Joyce said on Monday, "I think that's going to be a common thing talking to my colleagues in other airlines around the globe."
With the industry particularly badly hit by the coronavirus pandemic, airlines have been scrabbling for some way to pull themselves back from extinction once the pandemic starts to settle. With most countries limiting inbound air passengers and quarantining those who do travel, airlines have seen the sharpest falls in passenger numbers in the history of the industry.
"We will ask people to have a vaccination before they can get on the aircraft… for international visitors coming out and people leaving the country we think that's a necessity," Mr Joyce told Australia's Nine Network.
The airline is looking at how it can change its ticketing terms and conditions to make it compulsory to show proof of Covid-19 vaccination. The airline plans to "ask people to have a vaccination before they get on the aircraft."
Other airlines are already gearing up to make a similar move. A spokesperson for AirAsia said that the company "will review the requirement for guests to be vaccinated against Covid-19 for international travel."
Australia's PM Scott Morrison has previously said that once a vaccine becomes readily available, that he would be looking to make getting vaccinated "as mandatory as possible".
There are legal and ethical questions around this. Can a private company insist upon its customers undergoing a medical procedure? Can a private company demand to know any part of its customers' medical history?
The whole question of 'vaccination passports' is already being discussed by governments around the world. With Qantas taking the lead and with other airlines likely to follow, it's only a matter of time before airline customers will be demanding clarity from the authorities before they book their summer holliers.