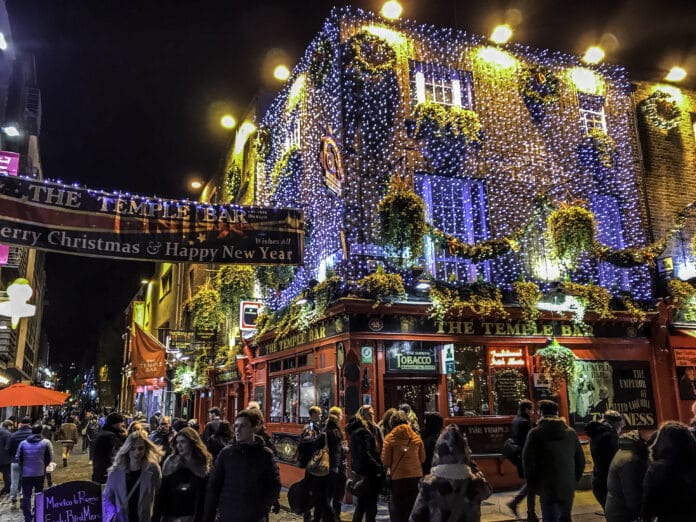 Hopes have been raised that we may see all pubs and restaurants opening for a two week period before Christmas. While a move to Level 3 restrictions, once we exit the current Level 5 lockdown, has been the target, there are whispers in government circles, that we may see a loosening of restrictions for a limited period.
Some members of the Government are pushing for the hospitality industry to be fully opened up for two weeks before Christmas. This would entail a move to Level 3 Covid restrictions on December 1st. If the numbers stack and we keep the virus suppressed, the two week Christmas period itself could look a little more normal.
Minister Simon Coveney told The Irish Examiner, "You will see a significant change though at the start of December. We want to be as ambitious as we can be in terms of the removal of restrictions to try to ensure that we create as positive a Christmas period as possible for traders and families, and everybody else".
What we are looking at is probably something akin to a fortnight of Level 2.5. All retail will reopen on December 1st and outdoor dining will be allowed. Travel around the country is expected to be fully permitted. All pubs and restaurants, including wet pubs, will then open for a fortnight for indoor dining. No bar service will be allowed and safety restrictions will be in place, limiting numbers so that social distancing can be maintained.
A Government minister said, "From a public-health point of view I can't see how having a pint in the pub that doesn't do bar service is any less safe than having people over for drinks to your house".
We can't argue there.
"We could get the numbers well down and that would merit going to level 2. But the reason you wouldn't go to level 2 is to avoid a lockdown in January. So, level 3 would be the compromise but with a two-week reprieve which would be fair," said another minister.
And no one wants another lockdown in darkest January, do they? God knows it's difficult enough to drag ourselves all the way to February 1st.