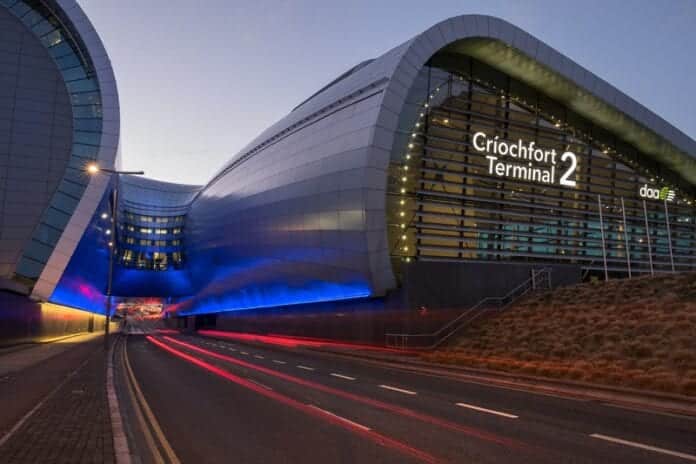 It has been revealed that almost 12,000 people flew into Dublin Airport last week as the country continues its battle with the Coronavirus.
In total, 11,800 people flew into the capital last week. This is figure is up 2% on the previous seven days.
Over 7,000 Irish people arrived into the airport and "returning from holidays" was the most popular reason given for travelling.
Other reasons given for people travelling into Dublin Airport were for business, medical appointments and funerals.
Last month, Radio Nova reported that many Irish people were travelling abroad under the guise of dental and medical appointments in sun destinations such as Tenerife and Istanbul. You can read our report on it here.
There was an 11 percent increase in foreign residents arriving into Dublin Airport, with over 4,800 people.
Meanwhile, mandatory hotel quarantine should be operational within the next week.
President Michael D Higgins on Sunday signed into law the Health (Amendment) Act 2021 which will allow the State to require passengers arriving from countries with a high incidence of Covid-19 to quarantine for 14 days in a designated hotel.
It has been reported that a single hotel group will be given the contract for mandatory hotel quarantine. Up to six hotel buildings around the greater Dublin area have been earmarked.
The full details of the arrangement should be made public in the coming days.
The numbers released about travel into Dublin Airport indicates a 96% reduction from this time last year.
However, the news of almost 12,000 people flying into Dublin Airport will upset many as Level 5 restrictions remain in place, meaning that people cannot travel further than 5km from their home.
It has been reported that some restrictions will ease next month as we head into quarter 2 of the year, which is when the vaccine rollout is said to be ramped up.
Since the rollout of the vaccine, AstraZeneca have given the EU a major headache and a bump in the road in terms of its delivery of vaccines.
The President of the European Commission Ursula von der Leyen accused AstraZeneca of not honouring its contract to supply doses to the EU.
Von der Leyen said "We have to differentiate between the different companies. BioNtech-Pfizer is delivering on their contract."
"They have made up all the difficulties at the very beginning and did an enormous additional effort. They started a new plant in Marburg, so they are delivering."
She added: "Moderna is also delivering. We are in intensive talks with AstraZeneca that is not honouring the contract so far. So here, AstraZeneca has to do an additional effort to deliver, mainly in Q1, what has been contracted. And of course also in the coming months." (Quotes, RTÉ)
It was announced this morning that Pfizer will supply the EU with an extra 4 million doses of the vaccine this month with Ireland set to receive 46,500.
The latest figures from Ireland's Covid-19 Data Hub show that a total of 525,768 vaccines have been administered.
These include 375,521 first doses of the vaccine while 150,247 second doses have been administered.