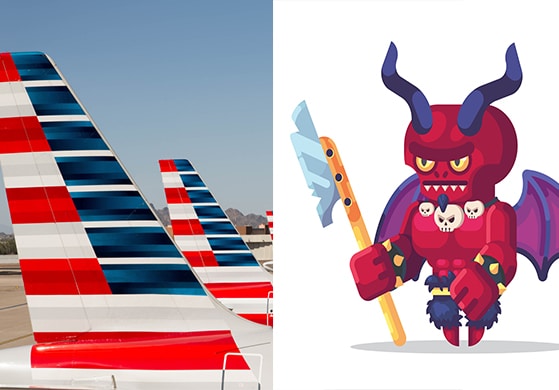 In the states, a woman was singled out by American Airlines staff on a flight when the company refused to take off until she either changed her shirt or got off the plane.
The T-shirt worn by the lady read 'Hail Satan'  with the caption Est.666 written underneath it.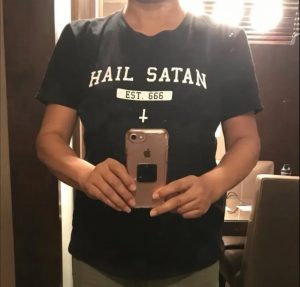 In a report from Buzzfeed News shared via Kerrang, Swati Runi Goyal was getting an American Airlines flight from Florida bound to Nevada on October 30th.
That's when a staff member requested that she gather up her things and come with him to the front of the aircraft.
The lady was under the impression that she would be upgraded to First Class  but was shocked when the staff ordered her to change her shirt or get off the plane. Swati told Buzzfeed that the staff member said:
"Our crew has found your shirt to be offensive. We initially just thought it was a joke. But he repeated the directive, and there was another female crew member who was behind him with her arms crossed looking very angry."
According to Kerrang, Swati does not consider herself a Satanist, she is, however, a member of the Satanic Temple. They are a non-religious organisation that uses Satanic imagery to point out the hypocrisy of Christianity.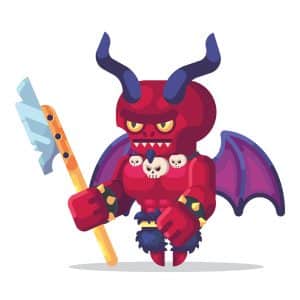 Swati attempted to argue that she'd worn this shirt a number of times, as well as on aeroplanes, but the staff refused to listen to her.
The plane was delayed from take-off and a customer service representative was brought on board to inform her she could not wear the shirt.
Finally, her husband handed her a top to wear over the tee and the crew agreed to continue the flight but refused to engage with Swati or even offer her drinks for the duration of the flight.
When Swati complained to American Airlines, they answered that they "have policies in place to ensure that no passengers are subjected to objectionable situations while on board,"
Later the company told Buzzfeed that their, "flight attendants have a responsibility to all passengers in our care, and we must sometimes make difficult decisions associated with the application of our policies."
However, when she tweeted her story, the airline quickly changed their tune and tweeted,  "Discrimination has no place at American Airlines."
Then a spokesperson said to Buzzfeed, "We apologize to Ms. Goyal for her experience, and we are reaching out to her to understand what occurred."
It's reported that American Airlines have since offered Swati a full refund, and have assured her an investigation is ongoing.