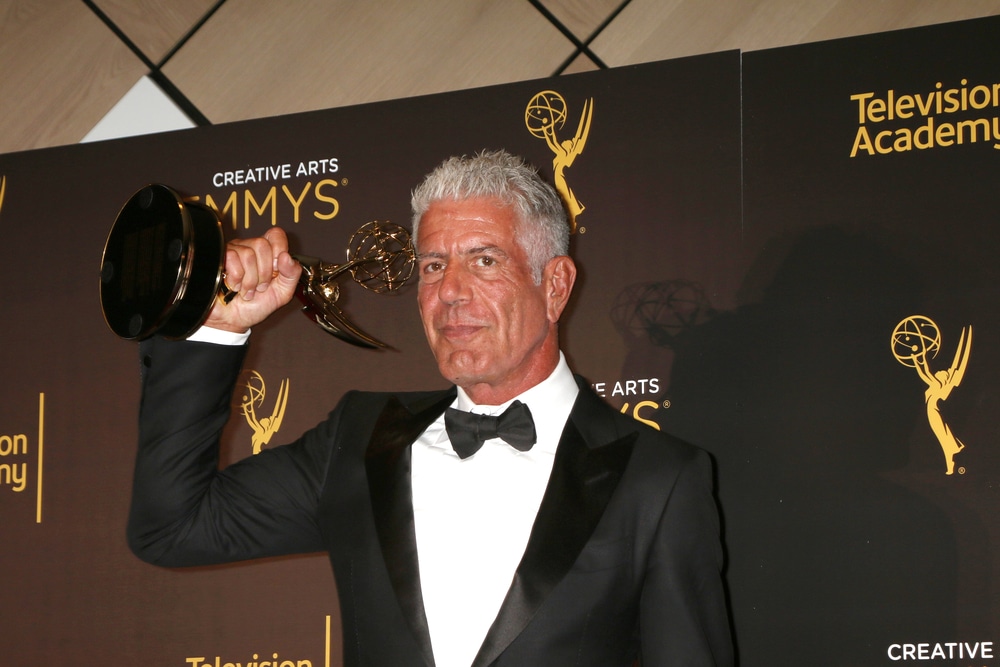 American celebrity chef and food critic Anthony Bourdain has died. The 61 year old's body was discovered in a hotel room in France where he'd been filming for CNN. The television network has confirmed he took his own life.
In a statement they described him as a unique storyteller who will be very much missed. His profile began to soar when his hugely popular book 'Kitchen Confidential' was made into a TV series. He was also known for shows including A Cook's Tour – Anthony Bourdain's No Reservations and The Layover.
Queen's of the stone age's Josh Homme appeared on Anthony Bourdain's No Reservations back in 2007 with all of QOTSA. Homme was also guest on Bourdain's show to the High Desert in Southern California. According to Loudwire, it wasn't widely known about Bourdain's but the man was punk rocker at heart. He was one of the lucky ones to experience New York City's punk rock boom in the '70s.
Writing for Spin about the iconic club CBGB's Bourdain said, 'The irradiated spawn of tormented loners who had grown up listening to the Stooges and the Velvets, wannabe poets, failed romantics — anyone with enough enthusiasm or anger to pick up a guitar, it seemed, converged on the only place that would have them,"
"And briefly (and only for a lucky few), music was good again. When the as-New York-as-it-gets Ramones took the stage, they immediately banished all music that preceded it, dooming it to irrelevance. At CBGB, the Voidoids' incredible guitarist, Robert Quine, shredded his Fender over symbolist-inspired lyrics, making sounds never heard before or since. Talking Heads, Television, Dead Boys, the Heartbreakers, Patti Smith — for a brief moment, it looked like things might change for the better. New York was the center of the world.'