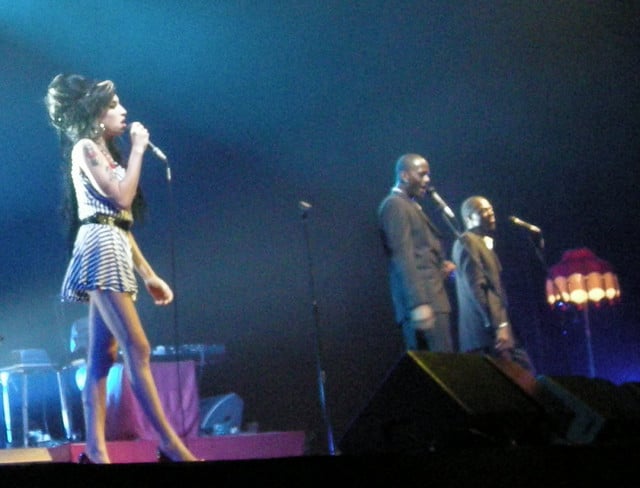 At a pre-Grammys brunch in Los Angeles, a preview trailer for the new Amy Winehouse documentary aired.
The film is apparently titled 'Amy' and is due to be released later on this year.
It looks at the life of the late singer, charting her rise to fame, her battles with addiction, her unbelievable talent and who she really was as a person.
Billboard reports the minute long trailer featured a clip of Winehouse speaking about what it feels like to become famous.
Chatting about the movie, David Joseph (Universal Music UK CEO) said: "About two years ago we decided to make a movie about her – her career and her life."
"It's a very complicated and tender movie. It tackles lots of things about family and media, fame, addiction, but most importantly, it captures the very heart of what she was about, which is an amazing person and a true musical genius."
The trailer for 'Amy' is expected to be released to the general public in the next few months, with a release date loosely scheduled for June – October.
The documentary is directed by British filmmaker Asif Kapadia, who previously released the outstanding documentary 'Senna'.
He told the Hollywood Reporter: "This is an incredibly modern, emotional and relevant film that has the power to capture the zeitgeist and shine a light on the world we live in in a way that very few films can."
"Amy was a once-in-a-generation talent who captured everyone's attention; she wrote and sung from the heart, and everyone fell under her spell. But tragically, Amy seemed to fall apart under the relentless media attention, her troubled relationships, her global success and precarious lifestyle. As a society we celebrated her huge success, but then we were quick to judge her failings when it suited us."