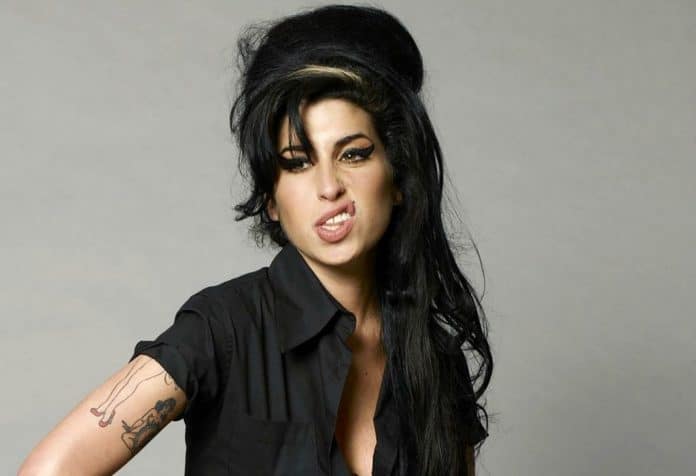 Amy Winehouse's best friend Tyler James has revealed all about the singer's problems with drugs as it approaches 10 years since her death.
In a piece that he wrote in the Mail on Sunday, Tyler James talked about a failed rehab attempt in 2007 as well as her relationship with Blake Fielder-Civil.
Tyler and Amy had been close friends since their teens. He said that towards the end of 2004, she started to "lose the plot". The pair shared a flat in Camden, London. James said that this was when Winehouse started to show signs of obsessive compulsive disorder (OCD).
Tyler said that Winehouse first became addicted to alcohol, suggesting that they "go to the pub and play pool" every day at around 11am.
He also added that it was her daytime drinking which would lead her to meet people "who do hardcore drugs". 
It was one of these excursions in the pub, that Winehouse met her future husband, Blake Fielder-Civil. Tyler James did not accompany Winehouse that night.
"High as kites"
Tyler James said that it was Blake who offered Amy heroin. Amy had initially said that her relationship with Blake would never work due to his heroin addiction.
However, Tyler said that Amy then had a change of heart. He said that Amy told him that "if that's the thing that's stopping me from being with him, then I'm going to do it". 
The pair subsequently tied the knot, when they were "high as kites on drugs and booze".
In 2018, Blake Fielder-Civil said that he was not to blame for Amy Winehouse's drug use. 
After Blake was jailed, Tyler James and Amy Winehouse went to Mustique in the hope of a recovery. She stayed with Tyler on Mustique Island as guests of Bryan Adams, where she continued to smuggle drugs.
Tyler said that Amy went into withdraw when the drugs ran out and was "heavily sedated by a local doctor".
Tyler also added that Mick Jagger even told him, "Don't worry, man, she'll be all right. People in that world go through this sort of thing". 
Jagger had also called Amy a "rockstar", and that addiction was "part of the process".
Tyler went on to say that Amy's heroin addiction led her to miss out on writing and recording the theme for the James Bond film, Quantum of Solace. The opportunity was cancelled when Tyler told Mark Ronson that there was a "heroin needle in the bathroom".
Tyler also revealed that Amy admitted spend £500,000 on drugs.
According to James, Amy had said, "I spent about 500 grand on drugs, it's a mug's game. I could've bought a house. I could've bought you a house". 
"Like a sister to me"
Amy Winehouse passed away in 2011. Following her death, Mark Ronson who co-produced her final album "Back 2 Black" and collaborated with the singer for the track "Valerie", described Winehouse's passing as "one of the saddest days of my life".
She was "like a sister to me", he added.