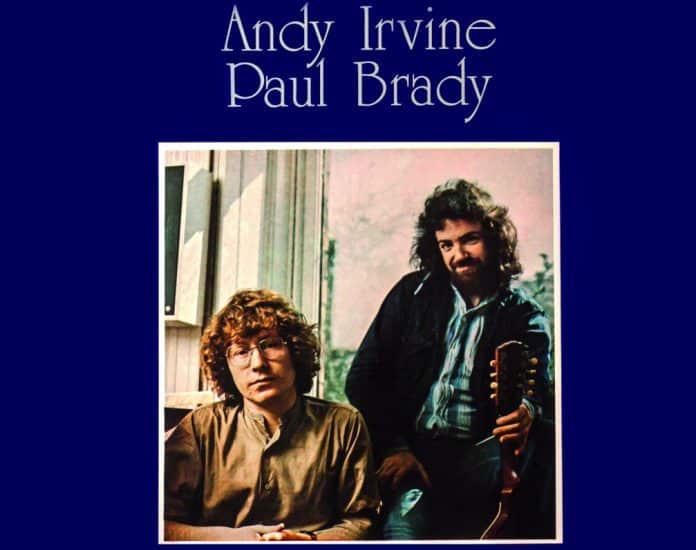 By popular demand, Andy Irvine and Paul Brady have announced an extra show live at Vicar Street, 15th March 2020.
This follows the news of their show sold out for 18th March. Tickets will go on sale from Ticketmaster this Friday at 9AM.
They will tour their very successful live show that celebrates their now classic and iconic album of folk song and traditional music which was released in 1977. They will tour Kilkenny, Mayo, Dublin and Belfast.
In May 2017 they decided, due to the albums' still immense popularity, to do an Irish tour of live shows marking the 40th anniversary of the albums' release. It was so successful that it was repeated in 2018 taking it to sold out events in Ireland, London and Prague.
The show features songs and tunes from the album and many other musical masterpieces that Andy and Paul have performed throughout both of their illustrious careers and, as on the previous tours.
They will be accompanied by Dónal Lunny and Kevin Burke both of whom were players on the original album recording, Dónal also acted as producer on the original recording.
Tickets for their extra show at Vicar Street, 15th March 2020 go on sale this Friday at 9AM
For Vicar Street tickets see: here
24hr Credit Card Bookings 0844 277 4455 (ROI) / 0844 277 4455 (NI)
Ticket price: €46.50 inclusive of booking fees