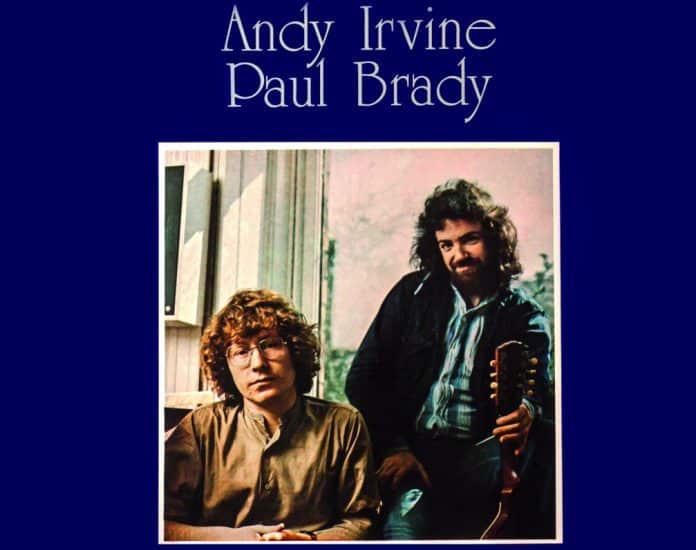 Following 2017's sold out tour of their 1977 eponymous folk classic, Andy Irvine and Paul Brady accompanied by Dónal Lunny and Kevin Burke will play two one-off concerts in Dublin at the Bord Gáis Energy Theatre and at the Cork Opera House.
Back in 1975, the forerunners of Ireland's dynamic trad-folk movement of the early 1970's, Planxty, had imploded. Paul Brady had joined the band to replace the departing Christy Moore. It was to be an exciting twist for Ireland's most exciting band, a new powerful voice to bolster the ensemble's incredible momentum. But sadly Brady never got to record with Planxty. Fatigue and financial difficulties brought the band to a standstill.
Andy Irivine described how the sinking ship that was Planxty opened the door for a new opportunity: "It was a great relief. We adjourned to Madigan's pub in Donnybrook. We drank to the demise of Planxty, looked at each other and said, 'So what do we do now?' Since Paul and myself had struck up a particular friendship we decided to stick together and become a duo."
Together Andy Irvine and Paul Brady made an eponymously-titled album, released in 1977 on the thriving Mulligan Records label. Today, nearly 40 years later, it stands as one of the most vital documents, not just of Irish music, but international folk music of any era.
The album contained some of the songs and tunes which inevitably would have been recorded for the next Planxty album had they not disbanded. It opens with the fiery Plains of Kildare, fuelled on a galloping Bulgarian rachenitsa rhythm.
Paul Brady's version of Arthur McBride sits as a sort of centre-piece to the album, a monumental seven-minute folk ballad that can bring a room of any size to a standstill whenever it is performed.
The duo, accompanied by the musicians who helped them make the record back in 1976, will unite once again to bring this timeless magic to the folk connoisseurs of Ireland, young and old. Tickets are on sale now through www.ticketmaster.ie and usual outlets nationwide.