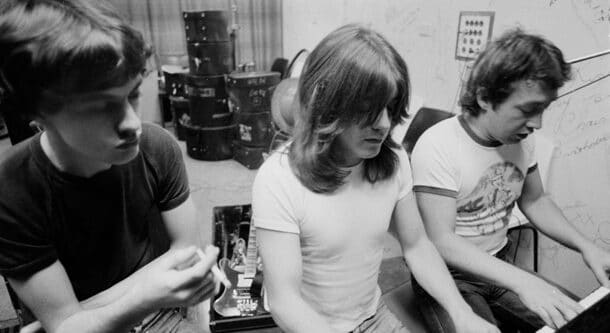 One of the first albums recorded by the Young brothers is due to be re-released this June.
The album entitled "Tales Of Old Grand Daddy" was recorded by the Marcus Hook Roll Band in 1973 with Angus, Malcolm and George Young.
It is believed that many of the details regarding the session will remain forgotten as most of the people involved were too drunk at the time to remember anything about it or even who was involved in it.
George Young has said "We had Harry, myself and my kid brothers Malcolm and Angus. We all got rotten, except for Angus, who was too young, and we all spent a month in the studio boozing it up every night".
"It was the first thing Malcolm and Angus did before AC/DC. We didn't take it very seriously so we thought we would include them to give them an idea of what recording was all about".
The band however split without ever playing a show but the Warner Record Label say:
"The Scariest fact is that if they had come out of the studio and found success they certainly deserved, the AC/DC phenomenon would probably have never got off the ground".
Thank god they didn't!
The album is due to be released on June the 2nd.
.