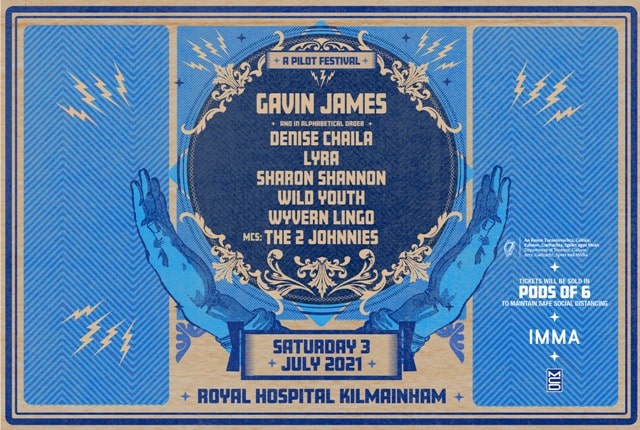 A pilot festival for 3,500 people sold out in minutes this morning.
Tickets for the gig at the Royal Hospital Kilmainham next weekend went on sale at 9am this morning, and were gone before 10am.
The event features Gavin James, Denise Chaila, Wild Youth and Sharon Shannon.
Rapid antigen testing of ticket holders will take place at a nearby location, and all staff will be tested as well that day.
Once they are negative, they can enter the venue.
There will be two entrances, and signage telling them to wear masks, and hand sanitiser will be available at the bars and toilets.