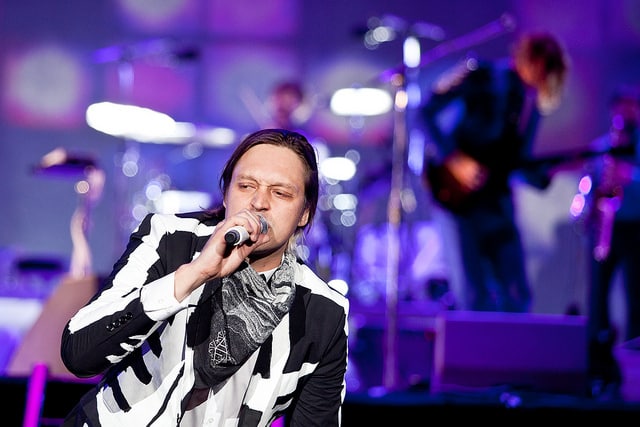 Arcade Fire have been added to the line-up to headline Roskilde Festival in Denmark next year.
The band will play the festival along with Blink 182 and Foo Fighters, who have already been announced to headline the Danish festival. It will not be the first time Foo Fighters play Roskilde, the band previously played there in 2005.
The festival, which will take place between the 24 June and 1 July has also announced some of the other acts that are due to take to the stage in 2017 including Justice, Erasure, The Lumineers, Solange and Warpaint.
Speaking of the festival's new headline act, Head of Programme Anders Wahrén said "Arcade Fire have spearheaded a new generation of indie rock, and they've grown tremendously in terms of both ambition and popularity since their last visit to Roskilde Festival 10 years ago. We look forward to a majestic and overwhelming night when they play our iconic Orange Stage in 2017."
Wahrén continued, "The acts that we've announced today are from 10 different countries and represent a myriad of different styles. On a larger scale, this sort of diversity is what's so important to us. From Korea's Black String to a trendsetting urban artist like Kano. From a political star like Solange to something heavier like Red Fang, these artists all do something unique in totally different ways."
Tickets for Roskilde Festival 2017 are on sale now.
Photo Cred: Liliane Callegari