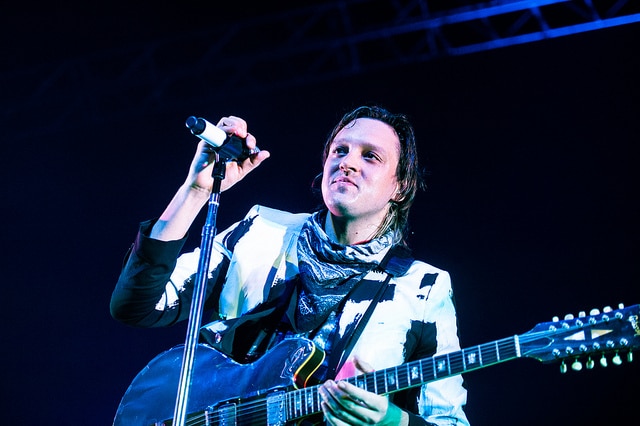 Arcade Fire have released a new clip showing the band perform a previously unreleased outtake from their album Reflektor. The track is entitled 'Get Right' and the clip was released in conjunction with their new film The Reflektor Tapes.
The new project is directed by Kahlil Joseph and it follows the band as they write, record and tour in support of their 2013 album Reflektor. The movie itself The Reflektor Tapes will hit cinemas worldwide on September 24.
A trailer for the new movie was also recently released showing different clips of Arcade Fire performing songs off the album. It also contained footage of the band's trip to Haiti where they also played a number of gigs.
Director Kahil Joseph described the Arcade Fire film as "A unique cinematic experience, meeting at the crossroads of documentary, music, art and personal history." Duel lead vocalist Régine Chassagne is half-Haitian so the trip had special significance for her.
You can check out the clip of the album outtake 'Get Right' from The Reflektor Tapes down below.
Photo Credit: Kmeron