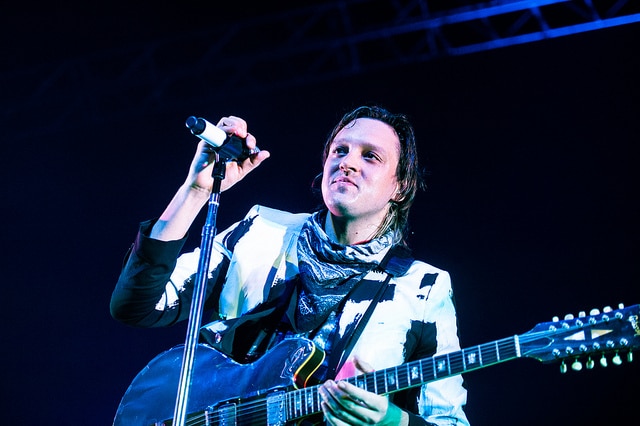 Canadian outift Arcade Fire have released a trailer for their new film, it was shot during the recording of their album Reflektor. The film is called The Reflektor Tapes and the trailer opens with a quote "Sound is happening all around you, and notes and rhythms are happening all around you."
Khalil Joseph, the filmmaker who won a Special Jury Prize at the 2013 Sundance for his psychedelic Flying Lotus video 'Until the Quiet Comes' directed the film, which hits North American theatres for a limited-time screening on September 23rd.
A statement on the band's website said "It re-contextualizes the album experience, transporting the viewer into a kaleidoscopic sonic and visual landscape." The film has a mix of interviews and performance footage of the band and it follows Arcade Fire as they recorded in Montreal and Jamaica.
The trailer shows Arcade Fire as they played an impromptu performance at a Haitian hotel during their Carnival tour. Co lead singer Régine Chassagne is of Haitian descent, so the band has a special connection to the place.
You can check out Arcade Fire performing in the trailer for their new film The Reflektor Tapes down below.
Photo Credit: Kmeron