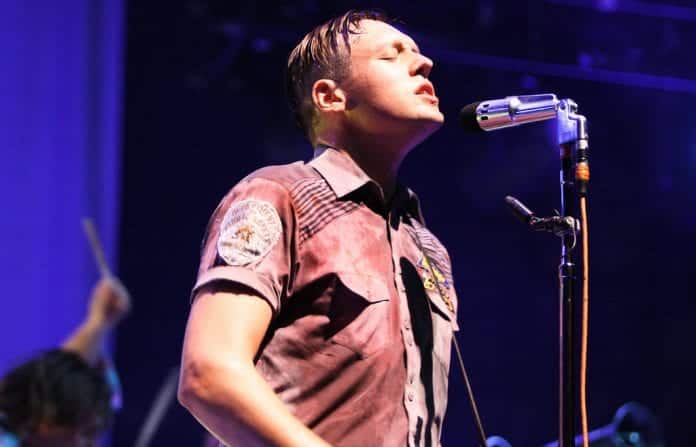 Arcade Fire Make Strange Apology For Marketing Campaign – Arcade Fire have been pulling more than a few stunts in the last couple of months, to promote their new album 'Everything Now'. Dress-codes at gigs, ridiculous rider requests and even fake merchandise in the form of fidget-spinners.
But it seems now, that the band are apologizing for their antics – well, kind of. The rockers were forced to revoke the dress-code they set for their Webster Hall show in New York after receiving criticism. They told fans that they could in fact, wear "whatever they want".
They've released a strange statement, apologizing for the whole campaign. But they're claiming it was all down to a fictional promoter by the name of Tannis Wright, who they claim is working for the Everything Now Corp – a fictional company. The band have claimed that they are controlled  by the company.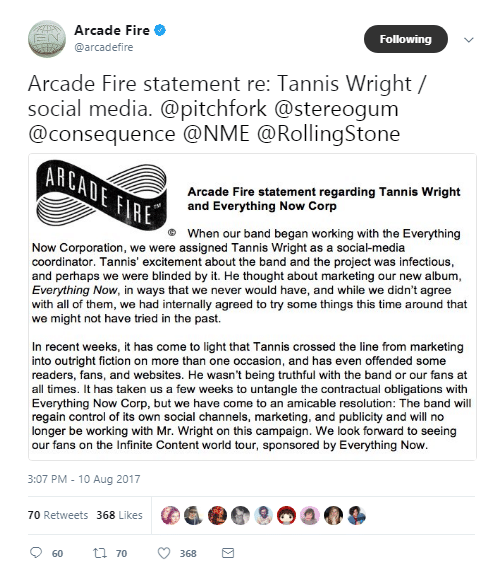 The statement from the band reads: "In recent weeks, it has come to light that Tannis crossed the line from marketing into outright fiction on more than one occasion, and has even offended some readers, fans, and websites. He wasn't being truthful with the band or our fans at all times".
They have also confirmed that "the band will regain control of its own social channels, marketing and publicity".
So really they're just trolling us all over again. We'll let you know when they pull their next stunt in the name of marketing.
Photo Credit: Melanie Levi